Emerging Bird Flu In China Causing Severe Human Illness, High Fatalities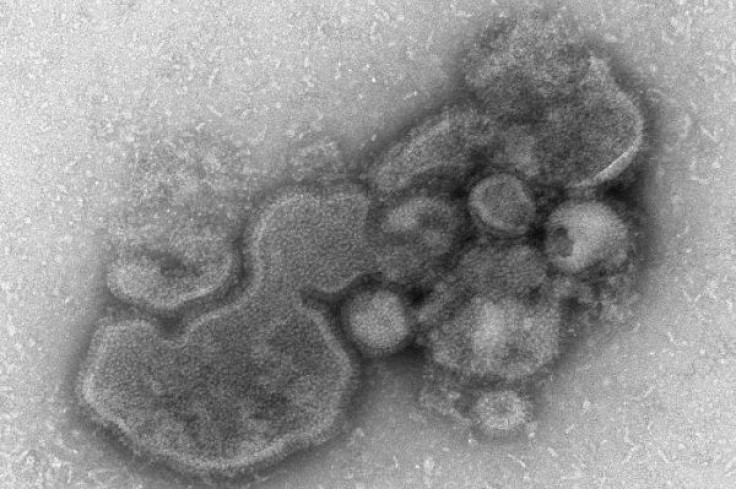 The novel bird flu virus from China has killed 19 percent of the 126 people infected since March, the U.S. Centers for Disease Control and Prevention said Thursday.
The CDC and other U.S. health agencies are preparing for the possible spread of the H7N9 influenza A virus to North America, surveilling air travelers including people and wild birds. Thus far, the virus has spread to eight contiguous provinces in China and to the Taiwan since Chinese health authorities reported two initial cases March 31 to the World Health Organization.
Although no evidence of sustained human-to-human virus infection has been found, the CDC recommended that American clinicians should consider the diagnosis of possible virus cases in the United States for people presenting with acute respiratory illness who have travelled to China and Taiwan.
By April 29, China had reported a total of 126 confirmed cases, with 24 deaths, in eastern China and Taiwan. Chinese and international epidemiologists continue to investigate the possibility of human-vector transmission but say the cases are "presumed to have resulted to exposure to infected birds," according to the CDC. Among 82 cases for which exposure information was known, 77 percent involved contact with live animals, primarily chickens (76 percent) and ducks (20 percent).
However, researchers suspect human-to-human transmission as a possibility in two or three of the confirmed cases, in which family members were sickened after contact with birds. In investigating the 1,689 possible contacts with 82 infected people, researchers found no transmissions of the virus, including among health care workers. Additionally, Chinese surveillance has found no increased community transmission of the virus, with seasonal influenza viruses, both influenza A(pH1N1 and influenza B, consistent with expected levels.
In early April, the CDC requested state and local health departments watch patients who'd travelled to China by Feb. 26. Of the 37 people in 18 states who matched that description, none were found to be infected, though seven returned with seasonal influenza.
As the U.S. continues to monitor people, poultry, and wild birds, Chinese investigators reported they'd conducted genomic testing of the viruses infecting 12 humans and five birds, in addition to two viruses collected from the environment. The researchers found that all eight genes of the virus were of avian origin, a combination of three viruses from domestic ducks, wild birds, and birds widely distributed throughout East Asia.
The U.S. Department of Agriculture has instituted a "Situational Awareness Coordination Unit" comprised of subject-matter experts, as well as experts from the Animal and Plant Health Inspection Service, which is watching for the possible movement of the virus to North America by wild bird vector.
The CDC said Thursday that although the disease has not been found to transmit human-to-human, that might change quickly with mutations. Officials also noted that the virus infection, characterized by lower respiratory tract disease progressing to multi-organ failure, is "significantly more severe" than previous iterations of the H7 bird flu viruses.
American officials continue development of a candidate vaccine for the virus, though authorities have not decided at this point whether to initiate a vaccination program.
Published by Medicaldaily.com