Emotional Eating Is Key To Weight Loss, But Most People Don't Understand It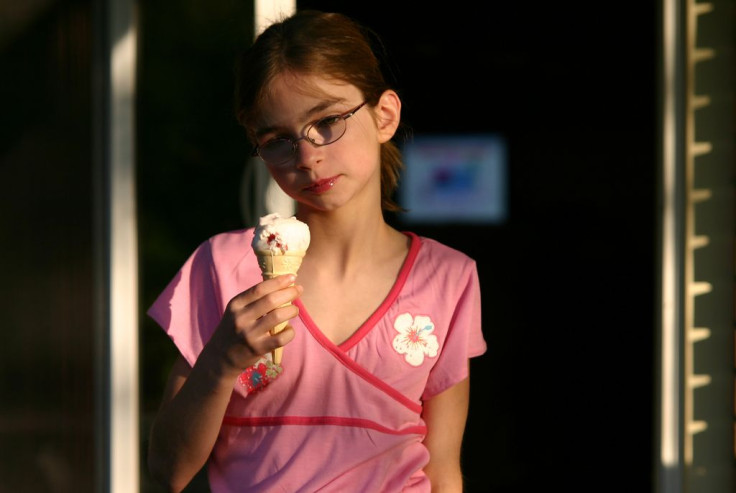 Most people hear emotional eating and think of a Chris Farley skit from Saturday Night Live or a certain scene from Austin Powers: The Spy Who Shagged Me. If only they knew how much emotional eating was preventing them from reaching their weight loss goals. A recent survey conducted by Orlando Health has found very few of them actually know the impact their eating has.
"That's not surprising," said Dr. Diane Robinson, a neuropsychologist and program director of integrative medicine at Orlando Health, in a statement. "Most people focus almost entirely on the physical aspects of weight loss, like diet and exercise. But there is an emotional component to food that the vast majority of people simply overlook and it can quickly sabotage their efforts."
Robinson and his colleagues from Orlando Health oversaw a national survey of more than 1,000 people that gauged emotional issues, like stress, anxiety, and depression, as well as body mass index (BMI). Results showed that 31 percent of respondents were under the impression a lack of exercise is the biggest carrier for weight loss. Furthermore, 26 percent said it's what you eat, 17 percent said it was the cost of a healthy lifestyle, and 12 percent said it was the necessary time commitment. In fact, only one in 10 felt psychological wellbeing played a major role in weight loss.
"If we're aware of it or not, we are conditioned to use food not only for nourishment, but for comfort," Robinson explained. "That's not a bad thing necessarily, as long as we acknowledge it and deal with it appropriately. We feel good whenever that process is activated, but when we start to put food into that equation and it becomes our reward, it can have negative consequences."
This emotional connection to food is nothing new for adults. It starts at a very young age. Just think about how many holidays fetishize food. Candy at Halloween. Chocolate on Valentine's Day. Turkey, stuffing, and every food imaginable on Thanksgiving. Let's not even get into how many parents reward their child for being good with a snack.
A similar study published in The American Journal of Clinical Nutrition found that emotional eating not only affected stressed-out adults, but also children in a stressful environment. Among 41 children between the ages of 5 and 7 who were asked to color a picture with the promise of receiving a toy prize. Only one group was handed enough crayons to finish the picture while the other group was left stressed out over the inability to complete it. Stressed-out children consumed well over half the amount of calories as stress-free kids.
"When we're focused on the physical aspects of weight loss, many of us have no problem joining a gym or hiring a trainer," Robinson said. "How about joining a support group or hiring a psychologist? If getting your body in shape hasn't work out yet, maybe this time start with your mind."
Not wanting to point out actual problems without potential solutions, Robinson and her team recommend taking the emotion out of eating by seeing food only as nourishment and not as a reward or coping mechanism. They also recommend a daily diary that logs food consumption and mood to help examine unhealthy eating habits. Before eating anything, ask yourself if you're eating because you're hungry or because you're bored. Finally, understand which food makes you feel good, and determine if it's because of a certain memory or stress.
Source: Food and Emotions: 90 percent overlook key to weight loss, survey finds: Expert says diets fail because people don't address the emotional aspects of food. Orlando Health. 2015.
Published by Medicaldaily.com