Employee Benefits Today And Tomorrow: What The Future Looks Like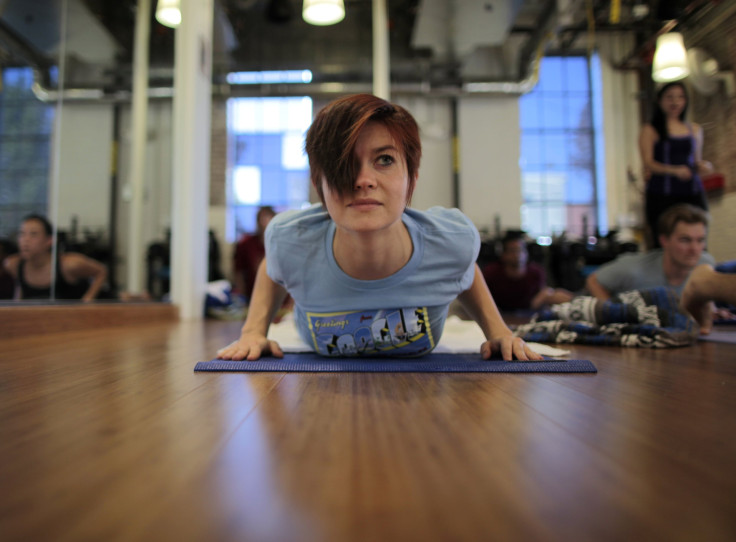 The 2014 Global Workforce Study found the fundamentals — base pay, job security, and career advancement opportunities — are what matter most to employees when deciding to join or leave an organization. So while the actual job we do is important, the company we work for matters a great deal as well. Many companies offer their employees a benefits package in addition to a paycheck, so where we work shapes our very ability to safeguard our health. While this may not be news, the benefits commonly offered by companies have been changing over time and while today companies offer many health-related perks, the future will bring personalized medicine.
In the past, companies simply offered their employees pensions, medical plans, and dental benefits, according to one anonymous source who has worked as a Human Resources director over the last 15 years. Today, though, companies tend to give their employees "more of what people are asking for, more health-related benefits, like health club memberships, acupuncture as an alternative medicine, these things are now covered," she told Medical Daily. "I was in a room with a bunch of young employees and that's what really got their attention — the health club membership. They all reacted to that and they didn't really care about medical and dental."
Trade-Off
Having worked for a telecom company as well as in pharma and media, she's seen changes over time in all three of these very different industries. "Routine preventive services are now offered," she explained to Medical Daily, listing cardiac rehabilitation, chiropractor services, hearing aids, home health care, nutritional counseling, obesity prevention, hospice care, autism therapy, and infertility treatments among the many "new" benefits she's seen offered in recent years. Companies are also providing commuter programs and different types of insurance coverage (including legal), which they neglected to offer in the past.
Asked if these new perks come at a cost, she believes there might be a trade-off or two. "I'm guessing, and I don't know this for a fact, that the health benefits and the increase in them might have had something to do with the fact that many companies don't offer pensions anymore," she told Medical Daily. "Overall, costs of employees got to be so expensive, something had to go." So what are the available employee perks out there?
Six Favorite Employee Perks
An online search turns up some fascinating health-related benefits, with these six ranking as favorites:
1/ Asana, which makes web and mobile productivity tools, offers its employees $10,000 to customize their workstations in whatever manner they wish. "A personalized workspace optimizes for sustained productivity and health," Britney Heredia, office coordinator, told Learnvest. Some of the most popular upgrades, according to Heredia, are ergonomic and adjustable-height desks.
2/ Arguably, time is the most precious benefit of all. According to The Telegraph, streaming video company Netflix offers unlimited vacation days to go along with unofficial work hours to its 600 salaried employees. While this may sound like nirvana to some, the non-policy as it is described might be a little less than all that. Employees can take the vacation time they desire but their work must be covered. (Perhaps a lot of trades between employees are made.) Another angle on the time off policy is a four-day work week, as described by Jacques Bastien, CEO of Boogie, to Forbes. In this case, employees work a four day week totaling just 36 hours a week, with the office closed every Wednesday.
3/ Concierge services may not seem like a health benefit but think again. Salary.com says that Wisconsin-based SC Johnson & Son, maker of Pledge and Windex, offers an on-site employee concierge to handle their daily chores. Work for SC Johnson and you can request a concierge go pick up your groceries, shop for the best deals on your car insurance, take your car in for oil changes, and stand in line for your concert tickets. While all of these activities do not directly relate to health, think for a moment of all the stress avoided. You can skip your meditation session for the day.
4/ Just last month Apple and Facebook announced they will cover the cost of egg freezing for its female employees who wish to delay child-bearing, as noted by NPR. This is quite the queen bee perk, as it covers $20,000 worth of procedures, typically the price of two rounds of egg retrieval. According to NPR, the cost of egg-freezing as an elective procedure not only might help keep some good female employees, but as the benefit is also available to spouses of employees, it also might keep a man or two in place.
5/ We all need more exercise, right? California-based Patagonia makes sure its employees are active all the time by offering bikes, volleyball courts, and on-site yoga. Best of all, the company also encourages its wage slaves to take advantage of midday surfing. According to Business News Daily, the reception desk makes company-wide announcements on especially good surf days and posts daily surf reports.
6/ A friend once imagined what life would be like if she could go see all her doctors (and dentist) in a single day at a single location, same as you might take a car in for an annual check-up. Apparently, at Google, employees can avail themselves of that opportunity every working day of the week. In addition to straight up doctors, Huffington Post says, physical therapists, chiropractors, and massage therapists float around the 27-acre Google campus. At the same time, employees can partake of free food and yoga classes, or go on a bike ride whenever. Feeling jealous yet?
So that's today. What does tomorrow look like? Medical Daily's guess is the future will be all about genetic tests. Though some such services have been negotiated already at some tech companies, going forward these packages will begin to be used by employees and so also begin to have wider effect on our expectations of good healthcare.
The Future is Personalized Medicine
One company, MolecularHealth, is now offering employees at SAP, the German software giant, COPE (Corporate Oncology Program for Employers), which grants employees access to its advanced cancer diagnostic offering, TreatmentMAP. The program rolled out last week at SAP and shortly MolecularHealth should be negotiating with a variety of employers in the United States.
How does TreatmentMAP work? "The odyssey begins when a patient is diagnosed with cancer," Laura Housman, Chief Commercial Officer of MolecularHealth, explained to Medical Daily. Diagnosed with a solid tumor, say, pancreatic cancer, the key determination a doctor must make is the available options specific to that patient, which is a complex matter of "how the patient's biomarkers relate to clinically-actionable markers," according to Housman. With TreatmentMAP, though, a doctor can send a sample of the tumor to MolecularHealth, which then creates a molecular profile. Next, a software system that was eight-years in the making, analyzes the sample and finds the best possible match between the patient and all the available treatment options. "And that treatment can be FDA approved drugs, off-label medicines, as well as investigational new drugs," said Housman.
Just another high tech process? Hardly. To appreciate TreatmentMAP you must first understand that every single day, scientists are adding to the general store of knowledge about cancer, genetics, and pharmacology, so this marriage of software and medical technology resulting in a concise seven page report — that has been vetted by a pathologist and other medical specialists — is nothing short of personalized medicine at its very best. Soon enough, some employees will have access to this level of healthcare by virtue of where they work. Company benefit plans, then, may be defining what constitutes good healthcare as much as science and certainly more than Washington policy.
Published by Medicaldaily.com