Employer Incentives For US Worker Wellness Programs Set Record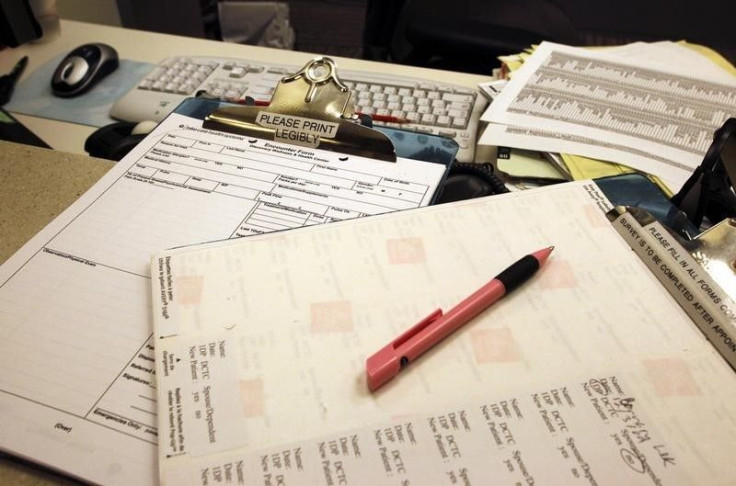 NEW YORK (Reuters) - Employers have ratcheted up the financial incentives they offer workers to participate in wellness programs to a record $693 per employee, on average, this year from $594 in 2014 and $430 five years ago, found a report released on Thursday.
And fewer employers are imposing penalties such as charging more for insurance if workers do not participate or achieve goals such as losing weight.
However, the findings - from a survey of 121 representative U.S. employers by Fidelity Investments and the National Business Group on Health - come as workplace wellness programs are increasingly coming under scrutiny.
The Equal Employment Opportunity Commission took legal action last year against three companies, including Honeywell International Inc , alleging their wellness programs violated federal anti-discrimination laws.
Congress is now involved and bills have been introduced allow company practices, and even classify as "voluntary" programs that penalize workers.
Although businesses insist the programs are popular with workers, a guide for employers released this month by pro-wellness groups lists "employee morale" as one of their "tangential costs," as well as "company reputation" and "legal challenges."
"If employees love these programs, how come companies need to bribe them to participate?" asked healthcare consultant Al Lewis, a critic of claims that wellness programs cut medical spending by employers.
"This jump in incentives shows the report is right: morale takes a hit from workplace wellness programs."
Robert Kennedy, who leads Fidelity's health consulting practice, rejected that claim, saying high incentives reflect "employers' broad interest in employees' health."
The survey found that 79 percent of employers offer wellness programs, which can include health questionnaires, blood tests and other "biometric" screening, and smoking cessation and weight-loss classes.
Companies with more than 20,000 employees are offering an average of $878 this year to induce workers to participate. Companies with 5,000 to 20,000 workers are offering $661, up from $493 in 2014.
The incentives take the form of cash, reduced insurance premiums or contributions to a healthcare account.
To get more employees to participate, some employers began designing incentives as penalties, but in now falling out favor. Only 6 percent of employers said they penalize workers for not answering health risk assessments, down from 11 percent in 2014. Five percent penalize them for not getting a biometric screening, down from 12 percent.
The inducements still fall short, however. Only 47 percent of employees took part in all the wellness activities offered by employers, even with the rewards.
(Reporting by Sharon Begley. Editing by Andre Grenon)
Published by Medicaldaily.com