Empowered By Angelina Jolie, CNN Anchor Zoraida Sambolin To Undergo Double Mastectomy As Well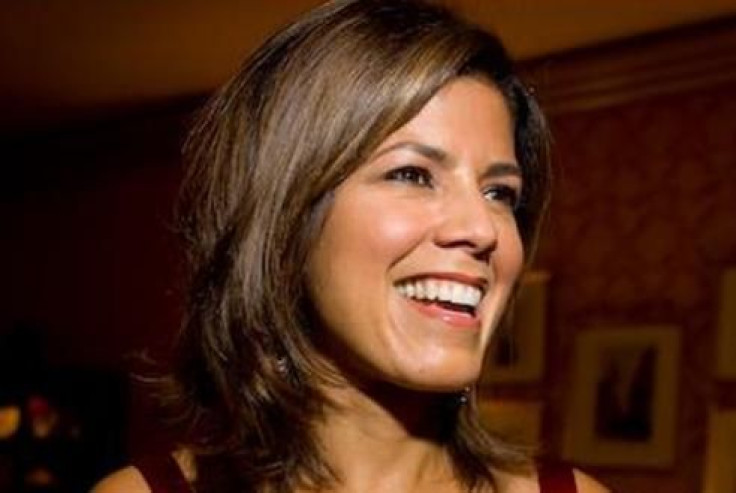 CNN's Early Start co-anchor Zoraida Sambolin told viewers Tuesday that she has been diagnosed with breast cancer and will undergo a double mastectomy procedure.
"I struggled for weeks trying to figure out how tell you that I had been diagnosed with breast cancer and was leaving to have surgery," Sambolin said via her Facebook page. Apprehensively, she chose to slip her personal worries in while covering a story regarding Angelina Jolie's preemptive double mastectomy, a recent newsmaker.
Angelina Jolie and many other women with family histories of cancer affecting the ovaries, uterus, or breasts have decided to utilize the precautionary method of mastectomy, or the removal of mammary tissues from the breast, instead of waiting for cancer to develop.
Sambolin said that she was empowered by Jolie's admission to the public about her health as well as her decision to take precautions. As a result, Sambolin is soon to undergo a similar surgery.
Given Sambolin's medical history of fibrocystic breast tissue - meaning she has had many benign tumors in her breast tissue - a double mastectomy could very well save her life. Women with histories of benign tumors often have difficulty being diagnosed with breast cancer because medical practitioners can mistake harmless tumors for malignancies.
Sambolin has said that regular mammograms forced her to realize that the preservation of her health would be key to her survival of this diagnosis and that every woman should be given this choice, regardless of what health insurance will and will not pay for.
"At the end of the day, I need to have peace of mind...So I thought for me, this would be the best decision moving forward so I could feel confident that it's not something that I'm going to have to deal with that much more in the future," she said.
With the support of fans and family, Sambolin is scheduled to have her surgery on May 28.
Published by Medicaldaily.com