Enterovirus Causes Paralysis In Healthy 5-Year-Old Girl In Less Than A Week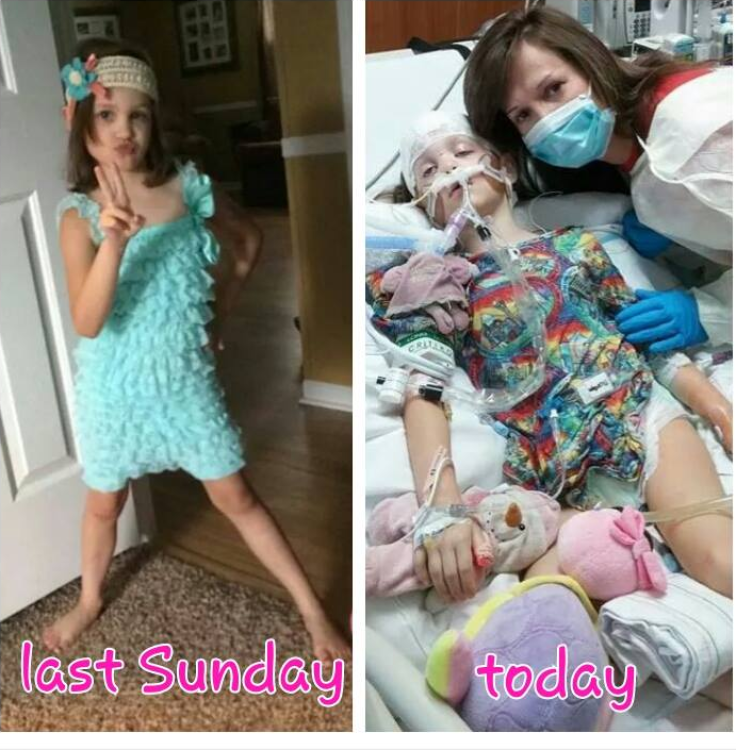 Kinley Galbreath, 5, has spent the past 27 days in the hospital after a mild form of asthma led to her being diagnosed with enterovirus 68. Not long after Kinley was admitted to the intensive care unit at Children's of Alabama did she start to lose feeling in her hands and feet. Today, the paralysis that has affected most of her body has grown so severe that she has been reduced to communicating by blinking her eyes. Kinely's mother, Kim Nichols, explains that despite her daughter's severe condition, she is still holding on to her faith that her little girl will eventually recover.
"As she was getting ready to doze off, she said 'Mommy, my hands are going numb,' and by that point she started to lose movement in her neck. On the third day is when she lost movement from her legs down," Nichols told ABC3340. "The only thing she's had control of has been her toes. And that's what she wiggles to let me know something's wrong. And she'll blink her eyes for yes and won't blink her eyes for no."
Kinely's doctors at the pediatric hospital in Alabama are unsure as to what role enterovirus has played in her paralysis. Although there is clearly some correlation, they are not convinced the potentially fatal respiratory disease led to the inflammation of her spinal cord. Kinley's paralysis weakened her body to the point that doctors had to perform a tracheotomy to help her breathe. With her 6th birthday only two weeks away, Kinely's doctors are hopeful that she will recover over time.
According to the Centers for Disease Control and Prevention, rates of enterovirus infections are highest between the summer and fall months. The infection is spread from person to person through the infected person's cough, sneeze, or touch. However, since the initial symptoms appear to be merely cold-like, the person may not know they are infected. Children with a preexisting health condition (in Kinley's case, her asthma) are at greater risk for suffering from severe complications due to enterovirus.
Like the Praying for healing for Kinley Facebook page.
ABC 33/40 - Birmingham News, Weather, Sports
Published by Medicaldaily.com