Epidiolex, A Marijuna-Based Drug, Aces First Phase 3 Clinical Trial: Shown To Help Children With Rare Seizure Disorder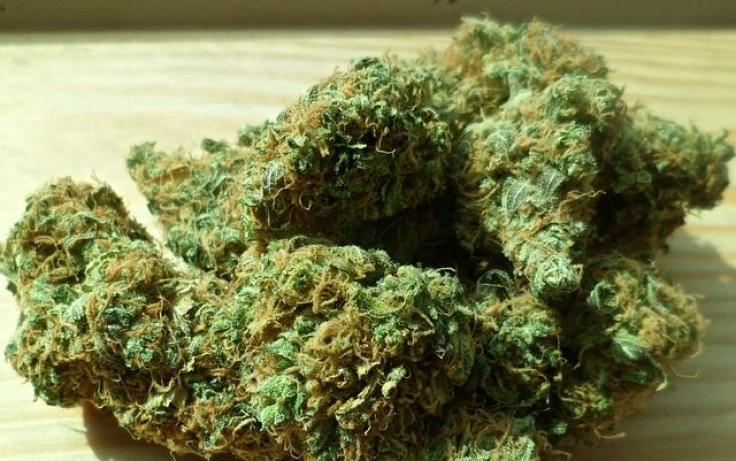 The United Kingdom's GW Pharmaceuticals may be on the eve of a medical first in the United States: Obtaining approval from the Food and Drug Administration (FDA) for a wholly cannabis-derived drug, Epidiolex.
On Monday, March 14, the company announced that Epidiolex had successfully passed the latest test of its claimed ability to treat children with a particularly abrasive form of epilepsy — a phase 3 clinical trial. The trial, the first of six planned or ongoing, recruited 120 children with Dravet syndrome, a rare congenital disorder that afflicts one in every 16,000 to 40,000 births. For 14 weeks, half were randomly assigned to receive Epidiolex, while the other half got a placebo. By study's end, the Epidiolex group had a median 39 percent reduction in the number of convulsive seizures in a month, while the placebo group had a 13 percent reduction. It was a difference the researchers called highly statistically significant.
There are currently two prescription drugs on the U.S. market that are based on synthetic versions of THC, the main psychoactive ingredient in marijuana, which makes up an average 12 percent of current pot. Epidiolex, however, would be the first proposed drug made solely from cannabidiol, the plant's second major chemical component, though one that's steadily being bred out of existence in commercial stocks. A third drug for multiple sclerosis, Sativex, combines THC with cannabidiol and is also owned by GW, though it isn't available in the U.S. yet.
While THC has received some scientific attention for its potential medicinal benefits, cannabinoids like cannabidiol are thought to have more promise. And indeed, other studies of Epidiolex have already shown similar reductions in seizure occurrence for children with severe epilepsy.
"The results of this Epidiolex pivotal trial are important and exciting as they represent the first placebo-controlled evidence to support the safety and efficacy of pharmaceutical cannabidiol in children with Dravet syndrome, one of the most severe and difficult-to-treat types of epilepsy," said Dr. Orrin Devinsky, a neurologist at the Comprehensive Epilepsy Center at New York University's Langone Medical Center, in a statement on behalf of the company.
The children in the trial, who are 10 years old on average, did experience side effects. The most common for those given Epidiolex were drowsiness, diarrhea, and decreased appetite. Ten patients, or 16 percent, experienced more severe side effects, and 8 patients decided to stop using the treatment altogether, compared to one in the placebo group. Overall, though, 84 percent of patients who experienced adverse events rated them mild or moderate.
"These data demonstrate that Epidiolex delivers clinically important reductions in seizure frequency together with an acceptable safety and tolerability profile, providing the epilepsy community with the prospect of an appropriately standardized and tested pharmaceutical formulation of cannabidiol being made available by prescription in the future," Devinsky added.
In an interview with Reuters, GW Chief Executive Justin Gover revealed the company's plan to seek a meeting with the FDA to begin the process of regulatory approval for Epidiolex as a treatment for Dravet syndrome. That would be another first: the FDA has yet to approve a treatment specifically for the condition. People with Dravet syndrome often take other antiepileptic drugs, though. In this trial, the patients were taking an average of three other such medications along with Epidiolex.
GW's good news has already improved its own fortunes. As reported by Reuters, the company's combined stock value on the U.S. and London markets has doubled since the announcement.
Of the five remaining phase 3 trials left to be released or conducted, one targets Dravet syndrome, two treat Lennox-Gastaut syndrome and one is for tuberous sclerosis complex; the latter two are other rare forms of epilepsy. The sixth, set to start in the tail half of 2016, will be for an as-yet undeclared epileptic condition. Promising as these initial results are, they have yet to be published in a peer-reviewed scientific journal, though GW does plan to present them at an upcoming medical conference, according to The New York Times.
Published by Medicaldaily.com