Epilepsy May Be Causing More Deaths Than We Realize, Thanks To Underreporting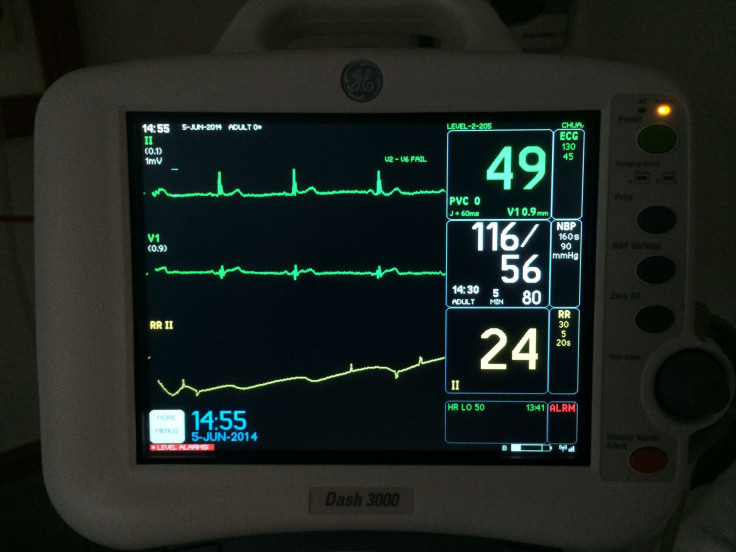 Epilepsy, colloquially called the "seizure disorder," is a neurological condition caused by malfunctioning nerve cell activity in the brain. About 150,000 Americans are diagnosed with epilepsy every year, but its impact, according to a group of researchers at NYU Langone Medical Center in New York, may be much larger than it seems.
In an opinion article published online in Neurology, some of the country's leading epilepsy researchers call for a broad public health campaign highlighting epilepsy as well as improved cause-of-death reporting. The reasoning for this is based on several recent studies that concluded people with epilepsy have a 27-fold greater risk of sudden death than people without the disorder. The researchers say proper identification and understanding of epilepsy could significantly reduce this number.
"The public does not know that uncontrolled or ineffectively managed epilepsy leads to more than 5,000 deaths each year," said lead author Dr. Orrin Devinsky, director of the Comprehensive Epilepsy Center at NYU Langone, in a statement. "The reason why is because most of these deaths are not accounted for as a result of epilepsy. Instead, they are classified as deaths resulting from other conditions that are directly or indirectly the result of epilepsy, such as heart disease, obesity, addiction, and psychiatric disorders. This practice has to end."
Dr. Devinsky and his co-authors also stress that many of these deaths can be prevented by better education for family and friends of epilepsy patients—along with the general public—about the dangers of the condition and benefits of treatment.
"If people better understand the seriousness of epilepsy and are better educated about its risks and how to improve seizure control, we could save thousands of lives," Devinsky said.
Misattribution of Cause of Death
The article authors explained that the inability to accurately quantify epilepsy-related death is a major problem, and one that is negatively impacting the quest for improving care. They examined two studies: one open-cohort study on adult epileptics covered under the Ohio Medicaid system, and one closed-cohort study on childhood-onset epilepsy in Finland. The results were boggling: the Ohio study identified sudden unexpected deaths from epilepsy (SUDEP) in 0.01 cases per 1,000 patient years of life, while the Finnish study found 2.6 cases per 1,000 patient years.
The most significant difference in the studies, according to the article authors, was in the comparison of different methods of determining cause of death. The Finnish study reviewed all clinical records and conducted detailed death investigations, including 70 percent of the cases undergoing an autopsy, while the Ohio study only relied on information from death certificates.
The researchers noted the underestimation of epilepsy-related mortality occurred because thousands of deaths from drowning, car and bike accidents, pneumonia from aspiration, alcohol withdrawal, falls, burns, and suicide can be attributed to epilepsy — though they rarely are. The underestimation is even more common among older adults; the authors explained that even though epilepsy disproportionately affects those aged 65 and over, autopsies aren't usually performed on this group. Even if an autopsy is performed and there's evidence a seizure led to death, the death is more likely to be categorized as cardiovascular, meaning it stemmed from arrhythmia or a heart attack.
"The public needs to be made aware of the potentially lethal consequences of seizures and that in many cases, simple measures can help to prevent them," Devinsky said. "We really need to underscore this in public service announcements and other outreach efforts, just like we have done for stroke, and legislators need to be brought on board."
Devinsky and his co-authors stressed that health campaigns about stroke-related deaths, sudden infant death syndrome (SIDS), and fires have been wildly successful. Adopting these same measures to help control seizures would save lives, they said.
The researchers also call for a better taxonomy for cause-of-death reporting; one that more accurately reflects when epilepsy impacts a death. In order to track the success of any public health interventions, they say we must accurately track deaths and assess changes over time.
Source: Devinsky O, Spruill T, Thurman D, Friedman D. Recognizing and preventing epilepsy-related mortality: A call for action. Neurology. 2015.
Published by Medicaldaily.com