Epilepsy Service Dogs Save Lives: Great Dane Charlie Can Sniff Out 3-Year-Old's Seizures Before They Happen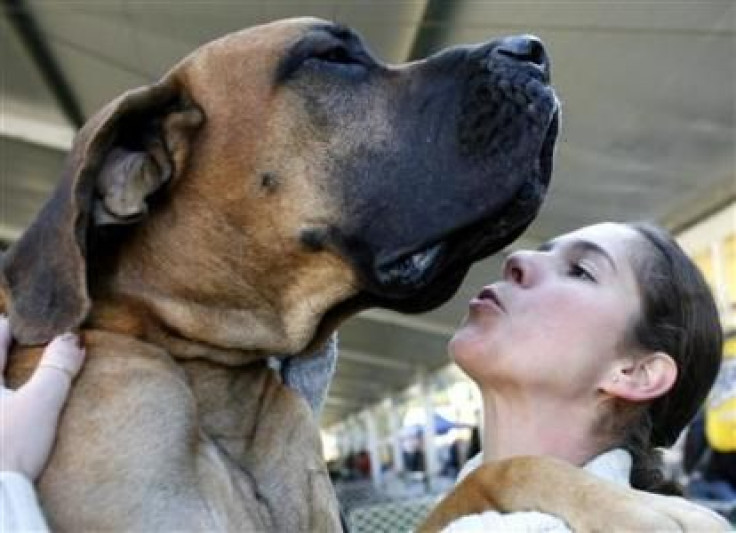 Brianna Lynch, 3, is under her family's constant surveillance, especially during the night when her spontaneous seizures tend to happen. Unfortunately, the Lynch family can't always keep their eye on the little girl who suffers from epilepsy, but thankfully they have Charlie — the family's 2-year-old Great Dane who can sense if Brianna is about to have a seizure.
"For Brianna's first seizure, she got very stiff and stopped breathing," Brianna's mother, Arabella, told The Clare Champion. "She was resuscitated twice in the hospital. She went blue and stopped breathing. I didn't know what a seizure was and what was happening to her."
Now, Arabella and her husband Brian live a life of fear over not knowing what could happen to their daughter next. The mother of five stays up all night listening to Brianna's breathing to make sure it doesn't stop due to an epileptic seizure. If Brianna doesn't receive her medication within two minutes of having a seizure, then the consequences could be fatal.
Charlie acts like a seizure warning signal when he gets highly protective of Brianna 20 minutes before she has an episode. The gentle giant refuses to leave her side and even guides her into a ditch when the mailman comes around.
"Charlie is so sensitive to her needs; if the other dogs get boisterous, he will stand by her side to ensure she doesn't get knocked over," Arabella told The Clare Champion. "We know, when he is acting strange, she is going to have a seizure."
Arabella and Brian know Charlie won't always be around to save the day so the family is holding a fundraiser in hopes of buying a new ambulatory EEG machine to help with Brianna's condition. This device records up to 72 hours of the brain's electrical activity to accurately predict when a seizure is going to occur and monitor the seizure's effect.
According to the Centers for Disease Control and Prevention (CDC), epilepsy is neurological disorder that causes intermittent seizures that fluctuate in severity. In the U.S., 2.3 million adults and 467,711 children are currently suffering from epilepsy, and the CDC estimates 150,000 new cases each year. Although most people develop epilepsy as children, certain traumatic brain injuries such as brain tumors, strokes, and central nervous system infections can cause the condition.
Published by Medicaldaily.com