Etta James' Son Recalls Mother's Last Moments: What is Leukemia?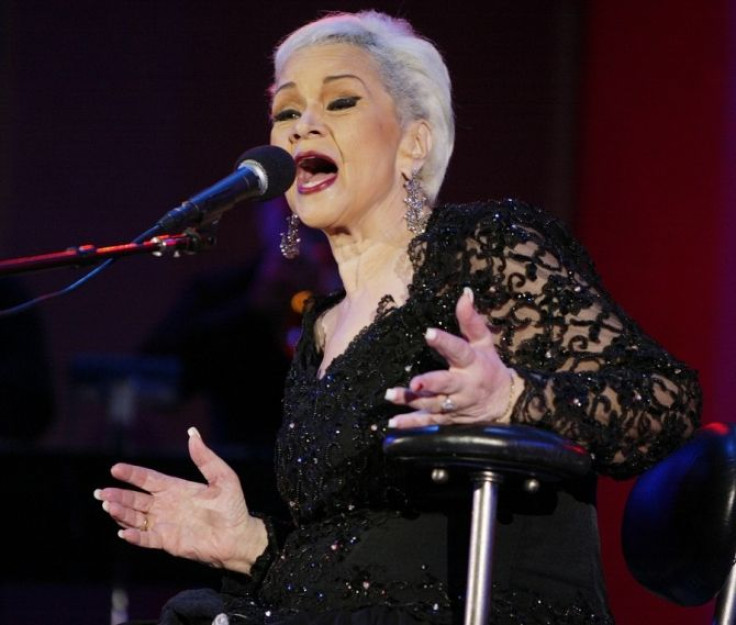 The son of singer Etta James recalled his mother's last moments on Friday, describing the experience as 'spiritual' as the singer who was known best for her rendition of 'at last' died on Thursday from complication of leukemia at the age of 73.
She died at a hospital in Riverside, Calif. surrounded by family according to reports.
Her son, Donto James, 43, told People on Friday that "she basically passed in my arms, and I was able to share everything I need to say to her, from praying to listing her accomplishments as a mother."
While she couldn't speak, James said she acknowledged him in her last moments, describing the moment with her as "spiritual."
"I asked her if she heard what I said, and she'd flutter her eyes and look at me very quickly. And she had been nonreactive before that," he said.
What is Leukemia?
The Gale Encyclopedia of Medicine describes leukemia as "a cancer of blood cells characterized by the abnormal increase in the number of white blood cells (leukocytes) in the tissues. There are many types of leukemias and they are classified according to the type of white blood cell involved."
According to the Miller-Keane Encyclopedia and Dictionary of Medicine, Nursing, and Allied Health notes that the disease is marked by "diffuse replacement of the bone marrow development of leukocytes and their precursors in the blood and bone marrow. It is accompanied by a reduced number of erythrocytes (red blood cells) and blood platelets, resulting in anemia and increased susceptibility to infection and hemorrhage. Other symptoms include fever, pain in the joints and bones, and swelling of the lymph nodes, spleen, and liver."
The numerous types of leukemia are split into two main categories. These are acute leukemia, which progresses slowly, and chronic leukemia, which progresses more slowly.
Certain types of the disease tend to affect younger people more. Others affect adults.
Mosby's Medical Dictionary states that the incidence of leukemia is about 15 per 100,000 for all age groups but rises to 160 per 100,000 by age 80.
Published by Medicaldaily.com