Europe Gets Amgen Cholesterol Drug For 50-60 Percent Of U.S. Price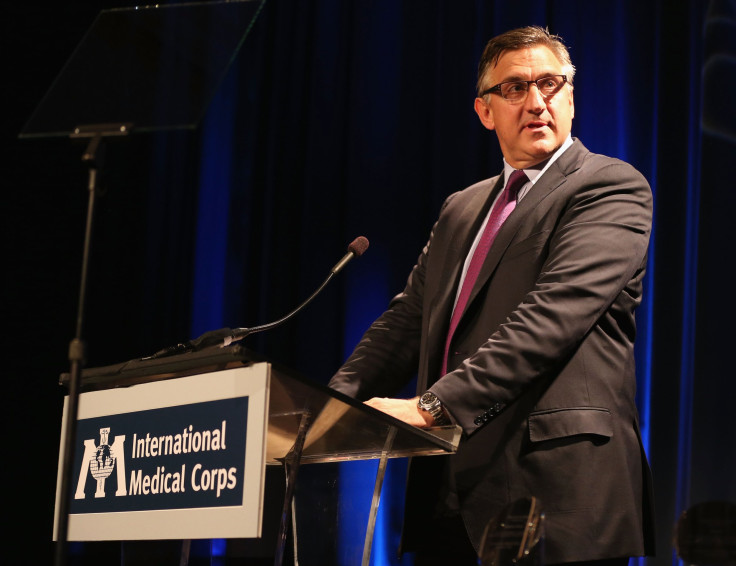 LONDON (Reuters) - Amgen is launching its injectable cholesterol drug in Europe at around half the U.S. price, in a move likely to stoke controversy about the way Americans end up paying far more than others for new medicines.
Repatha belongs to a potent and expensive new class of drugs for lowering "bad" LDL cholesterol, whose high cost has prompted concerns among healthcare providers and doctors.
U.S.-based Amgen said on Tuesday it would charge 340.20 pounds ($521.70) in Britain for a 28-day supply of Repatha, or roughly $6,780 a year, against a list price of $14,100 in the United States, where the drug is also being launched this week.
In Austria and Finland, a year's supply will cost around 7,293 and 7,825 euros ($8,220 and $8,820) respectively. Prices have yet to be determined for other European Union markets.
Repatha is a so-called PCSK9 inhibitor, which is more powerful than cheap statin pills that are effective for most people with high cholesterol.
A rival PCSK9 product called Praluent from Regeneron Pharmaceuticals and Sanofi, which has a U.S. price tag of $14,600, is still awaiting final European approval.
Both drugs are expected to generate more than $2 billion a year each in sales by 2020, according to Thomson Reuters data.
The fact that U.S. drug prices are often significantly higher than those in other markets has led to persistent complaints that Americans effectively subsidize the rest of the world in paying for drug development.
While PCSK9 drugs could help millions of people who fail to hit their LDL goals on statins, managers of drug benefit plans for U.S. employers and insurers say their high cost could "wreak havoc" on the healthcare system.
Manufacturers, however, argue that the drugs can save money by preventing heart attacks and keeping patients out of costly hospital beds. As the medicines consist of antibodies, they are also more expensive to make than conventional statins.
CARDIOLOGISTS DEBATE USE
The question of how PCSK9 drugs should be prescribed has dominated debate at this week's annual meeting of the European Society of Cardiology (ESC) in London. Many heart specialists believe they will be given sparingly, at least at first.
In Europe, in particular, demand is likely to be curbed by budget-conscious governments, many of which have set up healthcare cost agencies to assess new drug use.
In Britain, the National Institute for Health and Care Excellence is expected to issue guidance next April on whether Repatha should be used on the state health service.
A desire by companies to ensure products are recommended by such agencies is one reason why drug prices are often set lower in Europe than in the United States.
An Amgen spokeswoman said prices were set to reflect "the unique healthcare environment and marketplace" of different countries.
Lars Ryden, a cardiologist at the Karolinska Institute in Stockholm, said he expected PCSK9 costs would come down within a couple of years as other companies, like Pfizer, enter the market. But for the time being authorities will be cautious.
"I'm quite sure that in Sweden the use will be very selective," he told Reuters.
Austrian cardiologist Heinz Drexel said the new drugs were likely to be reserved at first mainly for patients with severe familial high cholesterol or those suffering successive heart attacks.
Among his acute coronary syndrome patients, Drexel said he expected to give PCSK9 injections to only a "single digit percent" over the coming year. However, usage could pick up once long-term studies testing efficacy in preventing heart attacks, strokes and cardiovascular deaths report results in 2017.
Currently, Repatha and Praluent are given once every two weeks, although Amgen plans to offer a once-monthly option next year. But the ESC congress also saw promising early results with a new PCSK9 drug that could be given once every three to six months.
($1 = 0.6521 pounds)
($1 = 0.8871 euros)
(Editing by Gareth Jones)
Published by Medicaldaily.com