Even Slow Walks Can Help! Study Says Sitting Still Affects Quality Of Life In Elderly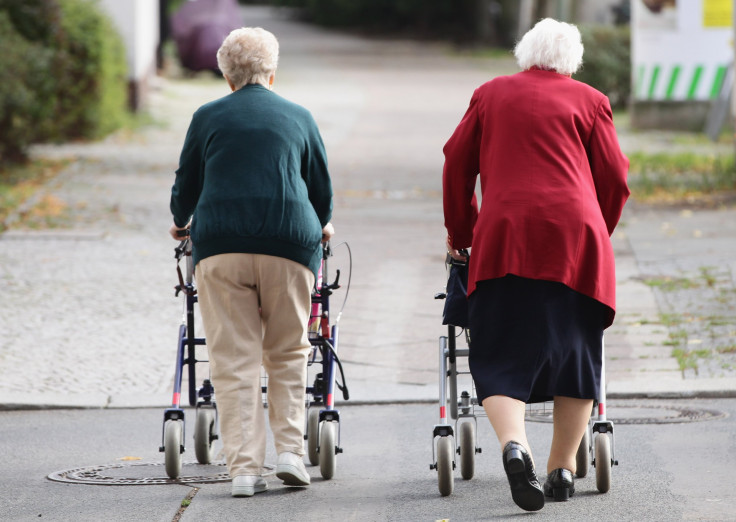 Sitting for long periods can bring health issues to people of all ages. A new study has found that cutting down on sedentary life, even by including slow walks in the daily routine, can help improve the mental and physical health and the overall quality of life in the elderly.
A group of British researchers tracked more than 1,400 adults of age 60 and above to evaluate how a sedentary life affects their health.
"We set off to look at whether people who reduced their physical activity levels or increased their sitting time in their older years had poorer quality of life later on," said Dharani Yerrakalva, the lead author of the study.
The team first evaluated the quality of life, including the ability to move about, and the ability to take care of oneself, pain and mood levels of the participants between 2006 and 2011. The activity levels were measured using accelerometers worn by the participants. The study was repeated six years later and the values were noted.
Researchers found reduced physical activity was associated with reduced quality of life, increased risk for hospitalization, and premature death.
The study suggests that for every 15-minute drop in activity, the quality of life was reduced nearly in half. Meanwhile, the participants who increased their activity levels – adding just one hour of activity to their daily routine – had a significant change in quality of life scores.
According to Connie Diekman, a food and nutrition consultant and former president of the Academy of Nutrition and Dietetics, the results validate the recommendations of most health organizations to stay physically active for physical and mental health. "Regular activity helps people feel vital, strong, and anxious to keep enjoying life," Diekman, who was not involved in the study, said.
Engaging in physical activity can help improve quality of life in more than one way, Yerrakalva noted.
"For example, more physical activity reduces pain in common conditions such as osteoarthritis. And we know that being more physically active improves muscle strength, which allows older adults to continue to care for themselves. Similarly, depression and anxiety are linked to quality of life, and can be improved by being more active and less sedentary," the researcher added.
Published by Medicaldaily.com