Every 8 Minutes A Parent Messes Up Their Kids' Meds: Why Out-Of-The Hospital Medication Errors Are So Common Among Parents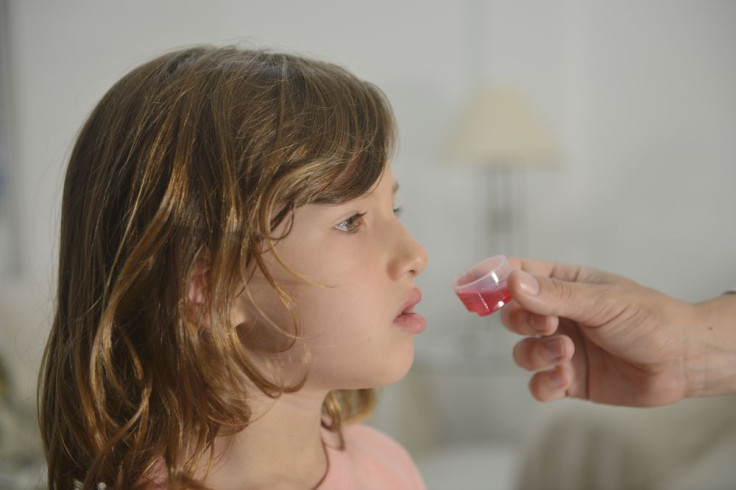 While medications prescribed for children are generally considered safe when taken as instructed, there is still some risk involved with taking any medicine whether it is prescribed by a physician or over-the-counter. A recent study conducted by the Nationwide Children's Hospital has revealed that around 63,000 children under the age of 6 experience out-of-hospital medication errors due to an inadvertent mistake by their parent or caregiver.
"This is more common than people may realize," Dr. Huiyun Xiang, director of the Center for Pediatric Trauma Research at Nationwide Children's Hospital, told MedicalXpress. "The numbers we report still underestimate the true magnitude of these incidents since these are just cases reported to national poison centers."
Xiang and his colleagues gathered data using the National Poison Database System. Between 2002 and 2011 696,937 out-of-hospital medication errors experienced by children under the age of 6 were reported to Poison Control Centers in the United States. On average, one child was exposed to a mistake with their medication every eight minutes or 63,358 children each year. Around 97 percent of these incidents occurred at the child's home.
Pain relievers, including aspirin and cold/allergy medicine, were among the most common medications involved in out-of-hospital blunders. Common types of medication errors included giving a child the same medication twice, incorrect dosage, or giving the wrong medication. Children under the age of 1 accounted for 25 percent of accidental medication mistakes, while rates decreased as children got older. A total of 1,899 children were admitted to a critical care unit as a result of being exposed to a medication gaffe and 25 deaths were recorded.
"There are public health strategies being used to decrease the frequency and severity of medication errors among young children," said Henry Spiller, co-author of the study and director of the Central Ohio Poison Center. "Product packaging needs to be redesigned in a way that provides accurate dosing devices and instructions, and better labeling to increase visibility to parents."
According to the Centers for Disease Control and Prevention, injury caused by the use of medication results in 700,000 trips to a hospital's emergency department each year. To help reduce the risk of a child suffering an adverse drug event (ADE), the CDC recently collaborated with the Georgia Poison Center to examine the effectiveness of flow restrictors. These devices are attached to the neck of a liquid medicine bottle to limit the amount of liquid that comes out even when shaken, squeezed, or turned upside down. Liquid medications were involved in 80 percent of errors in the National Children's Hospital study.
Source: Smith M, Spiller H, Casavant M, Chounthirath T, Brophy T, Xiang H. Out-of-Hospital Medication Errors Among Young Children in the United States, 2002–2012. Pediatrics. 2014.
Published by Medicaldaily.com