'Evil Twin' Complete With Bone, Hair, And Teeth Removed From Brain Of 26-Year-Old Yamini Karanam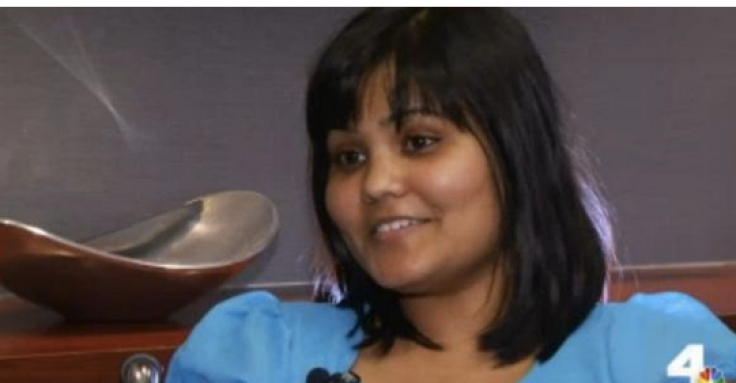 Yamini Karanam was both shocked and relieved to find that the root of her failing cognitive abilities was not a life-threatening condition, but rather the remnants of her long-lost twin.
The fragments of bone, hair, and teeth were pulled from the student's skull after being lodged in her brain tissue since birth. However, despite 26 years of cohabitation, doctors are sure that Karanam will make a full recovery following her operation. Karanam, a Ph.D. student at the University of Indiana, first noticed that something was off when she struggled with reading and listening comprehension last fall, Newser reported.
"If a couple people were talking in a room, I wouldn't understand what was happening," Karanam explained in her blog.
She began to lose track of weeks, even months of her life, but multiple visits to neurologists gave no explanation for the symptoms. Eventually, she went to Dr. Hrayr Shahinian at the Skullbase Institute in Los Angeles for what she believed would be a minimally invasive operation to remove a brain tumor, but she awoke to a shocking realization. Shahinian discovered it was no ordinary tumor, but rather something known as a teratoma, that was causing Karanam's mysterious symptoms.
A teratoma is a tumor that forms before birth but tends to grow aggressively the longer it remains unextracted. According to Boston's Children's Hospital, the tumors are generally benign and don't tend to spread to other parts of the body. Luckily, Karanam is expected to make a full recovery following the operation. Considering the grim nature of her diagnosis, Karanam is taking the experience well, referring to the teratoma as her "evil twin sister," who had been "torturing me for the past 26 years," NBC Los Angeles reported.
Teratomas are rare, with Shahinian explaining that in the seven or 8,000 brain tumors he's extracted, Karanam's was only the second teratoma he's encountered. The oldest known record of a teratoma came from a 1,600-year-old skeleton of a woman found in Spain in 2013.
Karanam wants to raise awareness about the availability of minimally invasive brain surgery. Thanks to Shahinian's "surgical intervention," her tumor was easily removed, but unfortunately not many are aware that they have the option of minimally invasive surgery, which has little to no possibilities of adverse consequences.
"It's really unfair that people don't know about it," she said to NBC. "This has to be mainstream. This is the first thing that they should get you."
Published by Medicaldaily.com