Ex-Journey Singer Steve Perry Has Melanoma Mole Removed After Losing Girlfriend to Cancer [PHOTOS]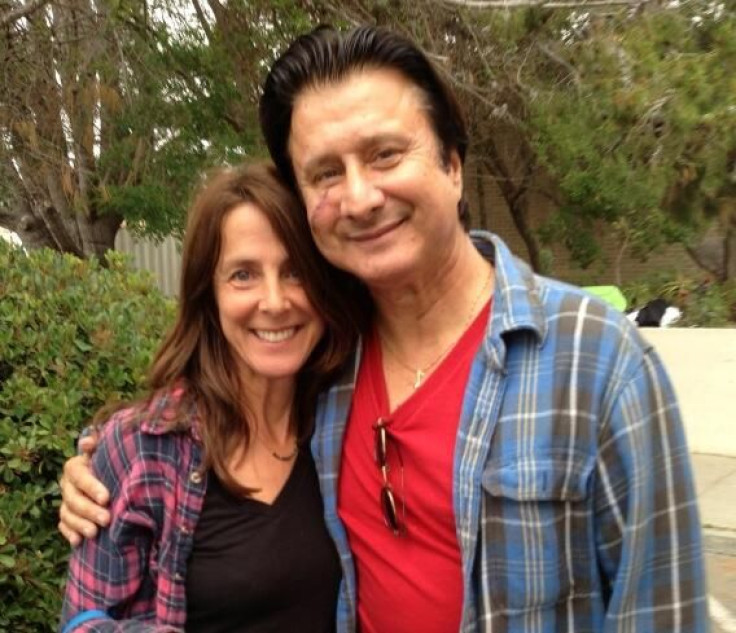 Ex-Journey singer and lead vocalist Steve Perry is recovering from a surgery that removed a cancerous mole on his right cheek three weeks ago, he announced in a long open letter posted on Fan Asylum.
Perry wrote that within months of his girlfriend's death after a long battle with cancer, a laboratory biopsy of the mole on his face revealed a diagnosis of melanoma, the deadliest type of skin cancer.
Melanomas begin with mutations in the skin cells that produce the pigment melanin, often appearing as blackish-brown or colored moles. About 77,000 new cases of melanoma are diagnosed in the U.S. and approximately 9,500 Americans died of melanomas each year, according to the National Cancer Institute.
Risk factors include skin damage from exposure to ultraviolet (UV) rays from sunlight, and symptoms are often visible on the skin in early stages. While melanomas can be fatal if they spread to other parts of the body, the skin cancer is treatable if identified early enough.
Luckily, subsequent treatment seems to have eradicated the threat of melanoma for Perry.
"I've had two surgeries in two weeks to remove all the cancer cells and I've been told they think they got it all and no other treatments are required," writes Perry.
The 64-year-old ex-Journey singer was left with only a facial scar on his right cheek, where the cancerous mole was removed.
A Personal Cancer Loss
In his letter, Perry discussed the cancer scare in the context of his recent romantic relationship with Kellie Nash, a psychologist who he dated for a year and a half until she passed away in December 2012 from metastasized cancer.
Perry explained that he fell in love with Nash after seeing her on a Lifetime Channel special about living with breast cancer in the summer of 2011.
Nash had undergone a double mastectomy after her breast cancer diagnosis, and though she had been in remission for eight months, tumors had returned to her lungs and bones.
Perry struck up an email correspondence with Nash despite that knowledge, and their relationship soon blossomed into a real-life romance. He stuck by her as she went through chemotherapy for five months, until doctors discovered that the cancer had metastasized to her brain in December of 2011.
She began brain radiation along with the chemotherapy, to no avail. A new drug treatment in New York City helped her maintain a high quality of life for several more months, allowing the couple to spend what Perry called "the most Magical summer of our lives together."
In August of 2012, however, the cancer returned even more aggressively than before. Two more months of chemotherapy in New York were unsuccessful, and in November, Nash and Perry returned to California, where she died one month later.
The ex-Journey singer said he is still grieving, but considers himself privileged to have been with Nash as long as he was.
"She was so strong, so courageous and we really loved each other so very much," Perry wrote.
"I've been trying to grieve and not run from this loss so for the last 5 months that's what I've been doing along with recalling everything being in Love with Kellie taught me."
"Though Kellie and I were only together for 1 and 1/2 years, it was a lifetime of love packed into every moment."
Published by Medicaldaily.com