Ex-Laker Lamar Odom Found Unconscious After Allegedly Overdosing On 'Herbal Viagra': How Dangerous Are These Supplements?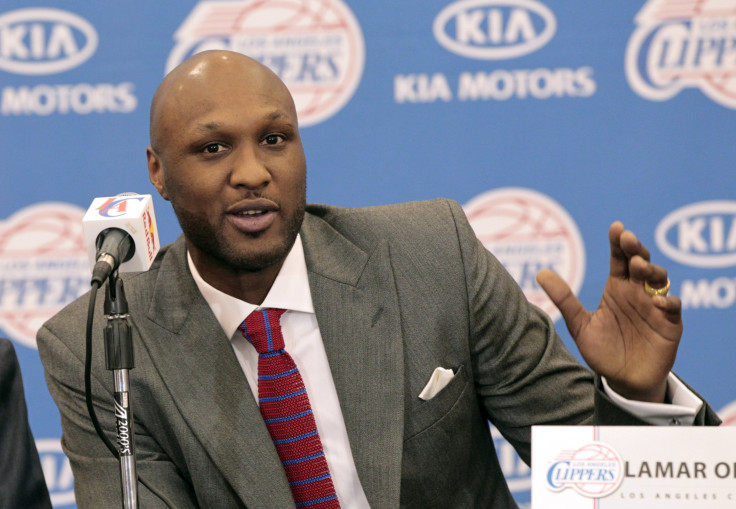 Update: Despite brothel owner's claims of no other drug use while checked into the establishment, new report says that "drugs were found in his system."
Former Los Angeles Lakers forward Lamar Odom was rushed to the hospital Tuesday evening after he was found unconscious at a legal brothel in Nevada. Odom, who has struggled with drugs and alcohol in the past, which included a stint in rehab back in September 2013, was allegedly taking a large amount of "herbal Viagra" throughout the night.
According to an interview NBC conducted with the brothel's owner, Dennis Hof, Odom was not taking any other drugs or illegal substances after checking into the Love Ranch on Saturday. Authorities did not recover any illegal drugs from Odom's room. After he was stabilized at a nearby hospital, officials attempted to airlift Odom to Sunrise Hospital and Medical Center in Las Vegas, but were unable to due to his 6-foot-10 frame. He was driven via ambulance instead.
"We called 911, and the 911 told my staff what to do: turn him over on his left side," Hof told NBC News. "There was this terrible foaming stuff coming out of him. He was throwing up, a little bit of blood."
While Odom's condition at this time remains unclear, the supplements he was reportedly taking have been known to cause cardiovascular problems in certain men. Herbal Viagra supplements are advertised as a cheaper alternative compared to actual Viagra, and they're available without a prescription. However, they are not held to the same standards as prescription and over-the-counter medications, meaning users do not know what they're getting.
Sildenafil, sold under Viagra and other names, is a prescription medication that treats erectile dysfunction by increasing blood flow to the penis during sexual arousal. Although Viagra has been developed to relax the walls of blood vessels surrounding the penis, the sildenafil-like substances found in so-called herbal Viagra do not focus on one area of the body. This often leads to men suffering dangerously low blood pressure, especially those with a preexisting heart problem.
Published by Medicaldaily.com