Ex-Players Sue NFL, Claim Concussions Coverup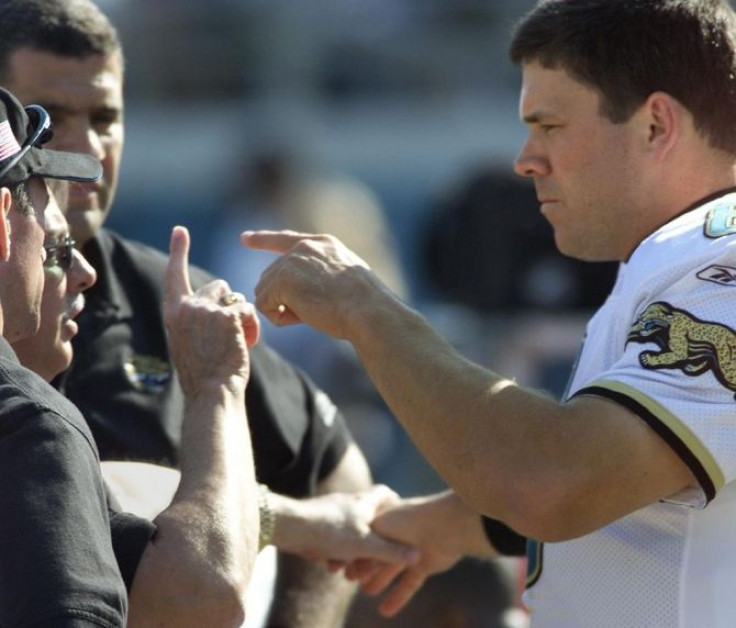 Twelve former players filed a lawsuit in New Jersey federal court on Monday, alleging the National Football League failed to take necessary steps to protect players from long-term brain injuries in the face of overwhelming medical evidence that on-field concussions lead directly to such injuries.
The suit turns attention to a significant practice that is reportedly still widely condoned by NFL teams today – the use of the potent anti-inflammatory medication called Toradol.
"Toradol is the unspoken doping scandal within professional football. We believe that many teams continue numbing their athletes with the drug in order to get them through games when in fact considerable evidence exists that Toradol magnifies the severity of concussion," said Moshe Horn of the law firm Seeger Weiss LLP, which is representing the players. "We hope our lawsuit can expose the egregious misuse of this drug, which appears to be widely used by many NFL teams as well as college and high school football programs around the country."
The players, including Joe Horn, Chris Walsh, Jim Finn, Scott Dragos, Jerome Pathon, Isaiah Kacyvenski, Brad Scioli, Matt Joyce, Sean Ryan, Dan Collins, Paul Zukauskas and Sean Berton, allege that they were repeatedly administered the drug, often just prior to games, to reduce on-field pain.
Medical experts have found that Toradol, which is manufactured by Roche, can mask symptoms of head injury while inducing greater cerebral bleeding, greatly increasing the risk of long-term brain damage.
"The use of pain reducing, non-steroidal anti-inflammatory drugs such as Toradol in professional sports is a dangerous practice potentiating greater injury and long-term damage to players," said Christopher Seeger of Seeger Weiss. "This is especially relevant in the case of concussions in the NFL due to the extreme high- impact forces incurred, the highly competitive nature of the players, the environment that fosters post-injury play and the importance of the brain to human function."
The former players all allege that they suffer from onset of brain impairment, including short-term memory loss, frequent headaches, extreme lack of concentration and focus, sleep disturbances, vertigo, dizziness and depression.
The lawsuit comes as the NFL and NFL Players Association continue to grapple over concussion monitoring, and just three weeks after the NFL decided that the league observer, present at every game in the press box, is now responsible to communicate directly with both teams' sidelines to alert the medical staffs of possible undetected injuries.
In late October, San Diego Chargers' guard Kris Dielman suffered a concussion against the New York Jets but stayed in the game, resulting in a grand mal seizure on the flight home. The Mayo Clinic describes that type of seizure as featuring a loss of consciousness and violent muscle contractions.
Published by Medicaldaily.com