Some Kid Allergies Tied to Mom's Pregnancy Weight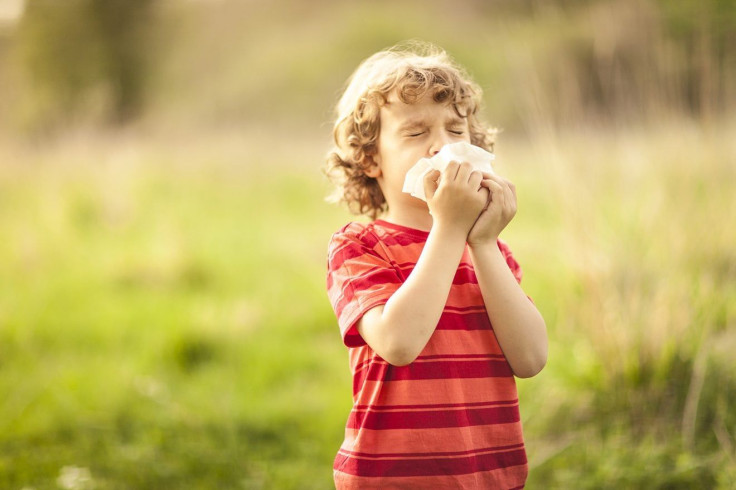 As the prevalence of obesity during pregnancy is increasing, so is the prevalence of childhood allergies and asthma. Some researchers are now suggesting there might be a link between the two conditions.
In a recent study, researchers in China found excessive weight gain during pregnancy to be associated with a higher risk of childhood allergic diseases — including asthma, wheezing, allergic rhinitis, eczema and food or drug allergies. The research team evaluated 15,145 mother-child pairs between April 12 and June 1, 2019.
Compared to mothers who gained the recommended amount of weight during pregnancy — around 22 to 33 pounds — children whose mothers gained between 33 and 55 pounds had a 13% increased risk of asthma, allergic rhinitis or food or drug allergy, and a 9% increased risk of developing eczema.
Childhood allergic diseases are thought to originate around the time of conception. The mother's body mass index (BMI) prior to pregnancy, as well as any weight gain during pregnancy, can alter the environment within the uterus, possibly affecting the development of the fetus's immune system. Allergies are the result of the immune system's response to an external substance, like food or pollen.
"In my practice, we see many patients who are overweight or obese based on their BMI, and we counsel them about the many risk factors associated with obesity in pregnancy, but asthma and allergies aren't ones we commonly talk about. This study might change how we counsel people," said Dr. Ruth Yemane, an OB-GYN generalist at the University of Wisconsin - Madison.
Previous studies have been conducted on whether a high BMI before pregnancy might be associated with childhood allergies, but not much consideration has been given to how weight gain during pregnancy might be linked to childhood allergies.
"I think this information is something that will change my practice," Dr. Yemane told Medical Daily. "I'll add this to my recommendation about why it's important to lead a healthy lifestyle while you're pregnant. You should still exercise and eat a balanced diet. When you're pregnant, people say you're 'eating for two,' but you shouldn't actually double your portions."
The results of the recent study from China support the findings from a 2013 study, in which gestational weight gain was associated with an increased risk of preschool wheezing.
The study adjusted for the mothers' income, smoking habits, alcohol intake and family history of allergies, among other factors.
"We have women in our office who are obese, and we don't often follow up to see if their children have developed any allergies of any kind. But given that we have such a high patient population who is overweight or obese, this really could be a significant thing," Dr. Yemane said.
Dr. Yemane pointed out that the study suggests a correlation between gestational weight gain and childhood allergies — not a causation. More research would need to be done to determine if one is directly responsible for the other.
"Maybe obesity creates an inflammatory state that could cause allergies to develop. Maybe it isn't so much about the weight gain, but rather what foods specifically were eaten during pregnancy," Dr. Yemane said.
This is the second study published this month by lead author Yiting Chen, from Shanghai Jiao Tong University, that seeks to uncover a link between childhood allergic diseases and the behavior of mothers. In the first study, researchers analyzed a possible association between childhood allergies and the sleep, physical activity and screen time of mothers during pregnancy. While the results show there is a possible correlation, the significance was found only in male children.
About 10%–30% of the world's population has allergies, according to the American Academy of Allergy, Asthma & Immunology.
"Even if children are genetically allergic," Chen told The New York Times, "early effective intervention measures can still reduce the occurrence of allergic diseases, so that children grow up healthily."
Published by Medicaldaily.com