Exclusive Interview With Dr. Cameron Lewis, America's Famed Traveling Oral Surgeon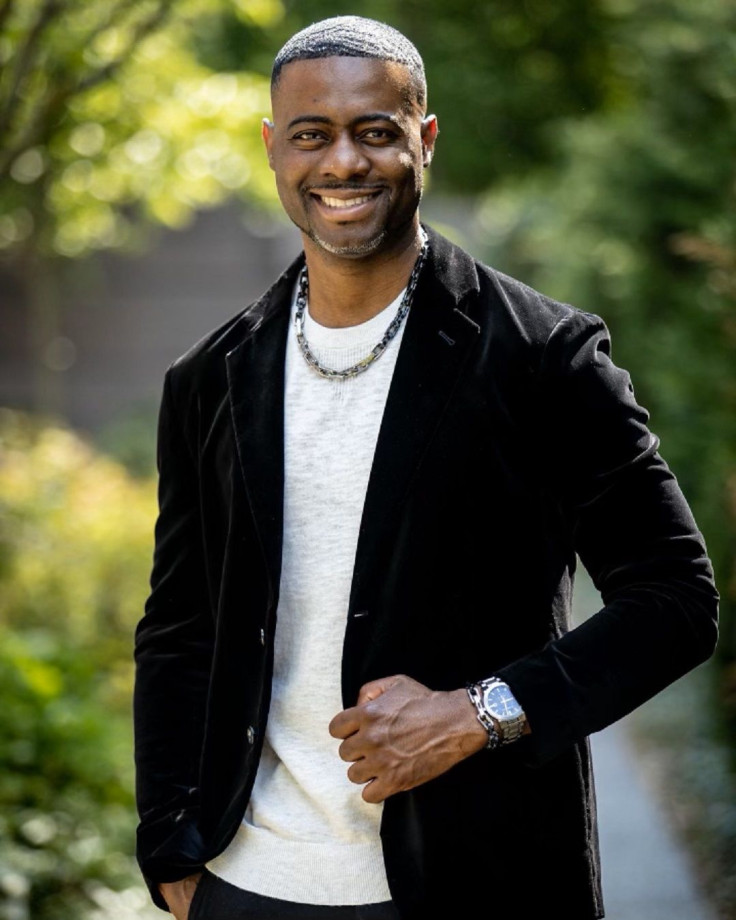 Imagine this: instead of you going thousands of miles across the States to fix your teeth, a specialist comes almost to your doorstep. Well, that's the idea that popped up in a mind of a young Oral Surgeon back in 2014. Since then, Dr. Cameron Lewis has come a long way in fulfilling his life's mission – to help as many people as possible by bringing the smile back to their faces.
Dr. Cameron Lewis is one of the best oral maxillofacial surgeons in the States and an unprecedented entrepreneur. His idea of transforming the traditional dentist's office into a traveling one was so unconventional that nobody believed he could succeed.
Still, he decided to go against every comment and become a traveling surgeon who would go from city to city, community to community, dental office to dental office, and above and beyond to help those who need it the most. Fueled by his passion for helping people, Dr. Lewis managed to find a way to make it a win-win-win situation; for patients, himself, and the dental offices where he was a guest.
Dr. Lewis experienced many ups and downs on his journey to get where he is today, but he points out that he wouldn't change anything. The only regret is that the day has only so many hours and that he can't fit more people in need into his schedule. Dr. Lewis reveals how it all began and came together in this exclusive interview.
Why did you choose to pursue a career in the healthcare industry?
I knew I wanted to become a doctor since I was a kid. My dream was always to help people. So, when I was supposed to choose a high school to attend, I told my parents about my dream, and their response was, "Are you serious? How are you even going to accomplish that?"
They supported my choice, but nobody in my family had a similar career. I had nobody to give me any direction. That's why I had to make a plan for the next ten years all by myself. I chose the school that would give me the best shot at getting into Dental or medical school. I always believed that the undergrad program at Xavier University in New Orleans was the best choice. Then Howard University college of Dentistry is where I ended up receiving my Dental degree 4 years after I graduated from Xavier.
So, you wanted to become a doctor. Why did you transition to dental school and become an oral maxillofacial surgeon?
An eye-opening moment happened when I went to South Africa in 2001 for my undergrad internship. The time there changed my life in more than one way. The suffering and the pain I witnessed were almost unbearable, but it only strengthened my choice.
While I was in the emergency rooms in South African hospitals, a group of people caught my attention. They were silently sitting in the waiting room, but don't get me wrong because they were in immense pain. Every single person was holding their mouth and they would come day after day, the same people, sitting there in the same pose for hours.
When I investigated the issue, I found out that the underlying problem was that the dentist came to ER only once a week and worked only for six hours. And right then and there, I knew what my next step would be – to become a Oral surgeon by going through the path of dental school.
Not to say that your idea is unheard of, but it is unconventional. Why didn't you go with the traditional office?
I wanted to be my boss and be independent from the start. I thought about the traditional office, but the whole experience in Africa that pushed me toward dentistry also made me thinking how I can reach more people.
There were not many people in my area who required my skills. You are in trouble if you come to me to fix you up. So I founded Cameron Lewis LLC and started traveling and bringing my services to different general dentist's offices.
The second part of the idea was that I didn't have to pay the rent, the overhead, employees, or any of that with the traveling office. It's a win-win situation for everyone. Patients are taken care of, I get paid for my work, and the hosting dentist's office doesn't have to keep a costly specialist on salary.
What is the greatest challenge you had to overcome on your success journey?
There were many challenges, but the one that almost derailed me from my dream was when I tried to get into an oral surgery program after finishing dental school. It took me three years to finally get the specialization.
During that time, I was lost. I didn't know what to do. I did everything I was supposed to do up to that moment and got rejected. I kept doing internships and trying to persevere my way through, but it was terrible. I fell into depression.
But God sent me salvation through books and readings. Faith has always played a significant part in my life, and it never wavered. Even at my lowest point, I kept turning toward God, asking for guidance. And while I was reading sacred texts, enlightenment came. I realized that tribulations would pass, and I would be back on my path.
What would you advise all entrepreneurs trying to make a name for themselves?
You can achieve anything, but you must put your dream in stone. Only then can you persevere through all challenges on your journey. Be humble and do the work you need to grow your skills and yourself as a person.
You should never put work above everything else; you have family and friends. Money will come and go, but they are the ones who will always be by your side. Find a way to balance that because you can't walk this path alone.