Exercise And Nutrition Added To Palliative Care Programs For Cancer Patients Helps Improve Quality Of Life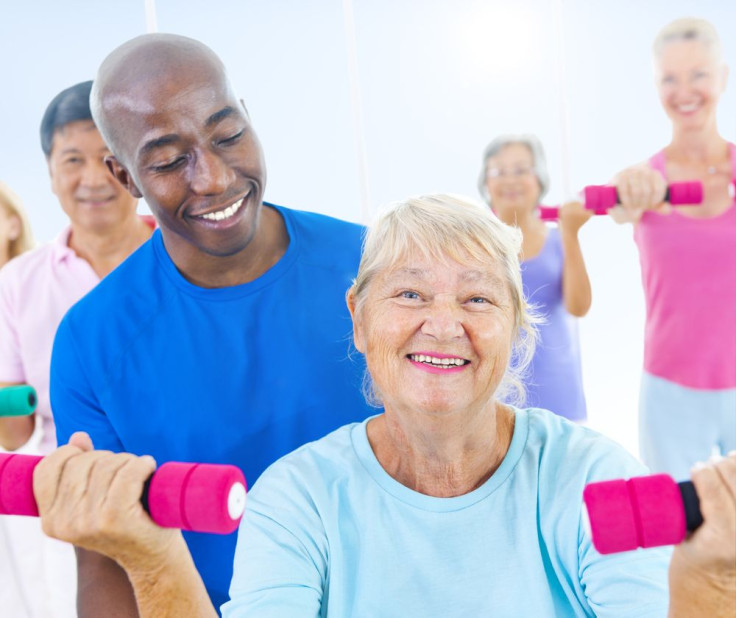 Palliative care services for cancer patients in the advanced stages of this life-threatening disease are designed to provide comfort and support for patients by meeting emotional, physical, and spiritual needs. Canadian researchers have concluded a study that suggests a combination of exercise, nutritional counseling, and symptom control should be added to advanced cancer palliative care programs from the start of diagnosis to help improve the patient's quality of life.
"Cancer rehabilitation is a process that assists a person with a cancer diagnosis to obtain optimal physical, social, psychological and vocational functioning within the limits created by the disease and its treatment," Dr. Martin Chasen, Division of Palliative Careat Élisabeth-Bruyère Hospital in Ottawa, said in a statement. "We propose that current evidence and community expectations are sufficient to encourage Canadian cancer centres to consider establishing full rehabilitation research models for patients with advanced cancer."
Chasen and his colleagues gathered data from cancer rehabilitation centers at various hospitals in Canada, including the Jewish General Hospital and the Royal Victoria Hospital in Montreal, Quebec, and Élisabeth-Bruyère Hospital. After setting exercise, nutrition, and symptom control standards in rehabilitation programs, patients started to experience progressively better fatigue and physical endurance, symptom alleviation, mood, and overall quality of life. The research team recommends adding exercise and nutrition rehabilitation services to cancer centers as a form of ongoing care.
"When caring for patients, we may limit our horizons if we fail to recognize the influence of their psychological state, nutrition, physical activity, symptoms and functional status on their disease and response to therapy," Chasen and his colleagues added. "A truly comprehensive care program will incorporate elements that address each of these aspects."
According to the National Cancer Institute, nutritional and physical therapies can be used to manage common physical symptoms caused by cancer, including pain, fatigue, loss of appetite, nausea, vomiting, shortness of breath, and insomnia when medication is deemed ineffective. Palliative care services become especially important when making the transition from curative treatment to end-of-life care. It is often used to help patients and their family cope with the physical and emotional issues that can arise with such a diagnosis.
Source: MacDonald N, Bhargava R, Chasen M. Rehabilitation for patients with advanced cancer. CMAJ (Canadian Medical Association Journal). 2014.
Published by Medicaldaily.com