Exercise Can Lower Breast Cancer Risk 30% By Improving "Good Estrogen" Ratio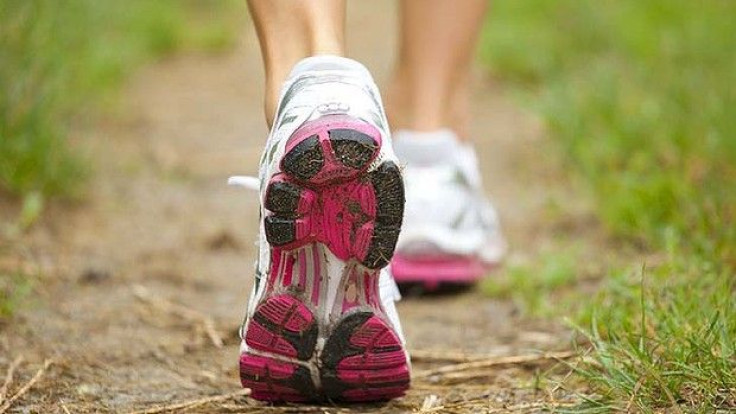 Not only does exercise lower breast cancer risk, we now have a better understanding of the physiology behind how exercise helps prevent breast cancer, according to new research.
Exercise brings about changes in estrogen metabolism that could explain the anti-cancer benefits of regular physical activity, suggest findings published in Cancer Epidemiology, Biomarkers & Prevention.
The study, conducted at the University of Minnesota in St. Paul, investigated 391 inactive, healthy, premenopausal women.
Researchers split the subjects into two groups. The 179 women in the intervention group began exercising regularly, with 30 minutes of moderate-to-vigorous exercise five times per week, for 16 weeks. The control group remained inactive.
Women in the exercise group had healthier BMIs, better cardiovascular sustainability, and, significantly, their urine samples revealed a different ratio of estrogens.
The study measured three parent estrogens, E1, E2, and E3, and nine metabolites, or chemicals that result from the breakdown of parent chemicals.
For the women who exercised, there was a 25% increase in the metabolite ratio 2-OHE1/16-alpha-OHE1, which has been linked to lower breast cancer risk. The metabolite 16-alpha-OHE1 is thought to encourage cancer cell growth.
The importance of the study is that it connects exercise and estrogen, and estrogen is one of the most important factors contributing to breast cancer, TIME Healthland reports.
Exercise lowers breast cancer risk, but how much exercise is necessary, and how much does exercise reduce cancer risk?
Women who do any exercise at all had a 6% lower risk of breast cancer than sedentary women, according to a study performed last June at the University of North Carolina at Chapel Hill.
The study, published in the journal Cancer, also found that women benefited much more by doing between 10 and 19 hours of exercise per week, either during reproductive years or after menopause. Those women were 30% less likely to develop breast cancer than women who exercised less or were sedentary.
National guidelines currently recommend 150 minutes of moderate exercise per week, for example a half hour of brisk walking five times per week.
Published by Medicaldaily.com