Exercise Incentives for Cheaper Health Insurance Works, Study Says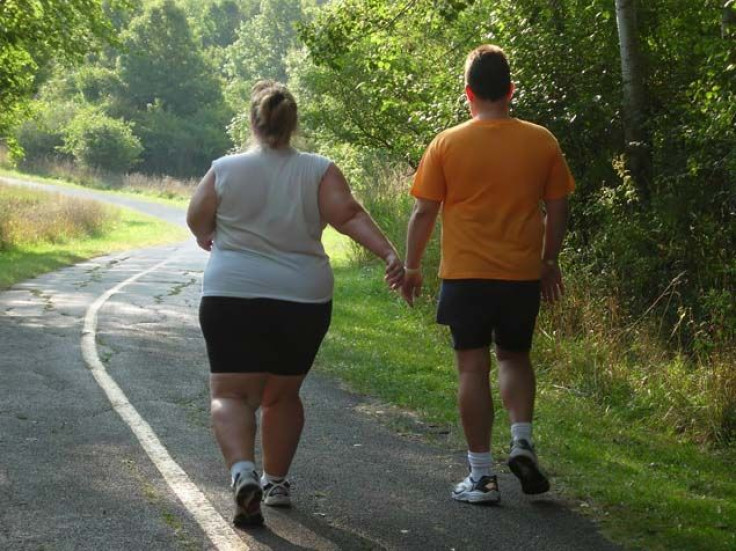 As insurance companies look for ways to bring down their costs, one insurance company decided that it was going to give obese people a choice between exercising and paying more for insurance-the people chose exercise, according to a study published today in the journal Translational Behavioral Medicine.
The health insurance provider, Blue Care Network announced in 2010 that it was going to give people above a certain weight a choice between paying 20 percent more for health insurance or walking an average of 5,000 steps a day - about two and a half miles - for a year. Their distance was tracked by a pedometer that would sync the information to an online program. Of the 15,397 people eligible to participate, 6,548 agreed to do the exercise. At the end of the year, only three percent of the participants failed to meet the requirement.
"Our evaluation of Blue Care's incentivized program showed a surprisingly high rate of people who enrolled in the Internet-mediated walking program and stuck with it - even among those who were initially hostile to the idea," senior author Caroline R. Richardson, assistant professor in the University of Michigan Department of Family Medicine, said in a statement. "Wellness interventions like this clearly hold significant promise for encouraging physical activity among adults who are obese."
One doctor, Daniel Ehlke, assistant professor of health policy and management at SUNY downstate agrees.
"It's not a panacea, but if people begin to exercise or get in the habit of walking more, it develops and compounds over time," Dr. Ehlke told AOL's Everyday Health. "It's not about getting to a certain number of steps, it's about developing a habit that can increase over time."
Once it's a habit, it's easier to keep the routine. A study done by Dr. Diane Klein for WedMD asked long-term exercisers - who had been working out for an average of 13 years - what motivated them to keep up their routines. Their answers included: feelings of well-being, pep and energy, feeling alert, being relaxed, weight management, and appearance.
"It has to be non-negotiable," Roy Stevens, a former Air Force band member, told WebMD. "We'd travel and the other guys would get off the bus and go eat wings and drink beer. I'd go running."
Stevens has been running for more than 20 years and has maintained the habit even as he works 70 hours a week as a restaurant owner.
Published by Medicaldaily.com