Exercise May Only Provide 'Moderate' Benefit For Alleviating Depression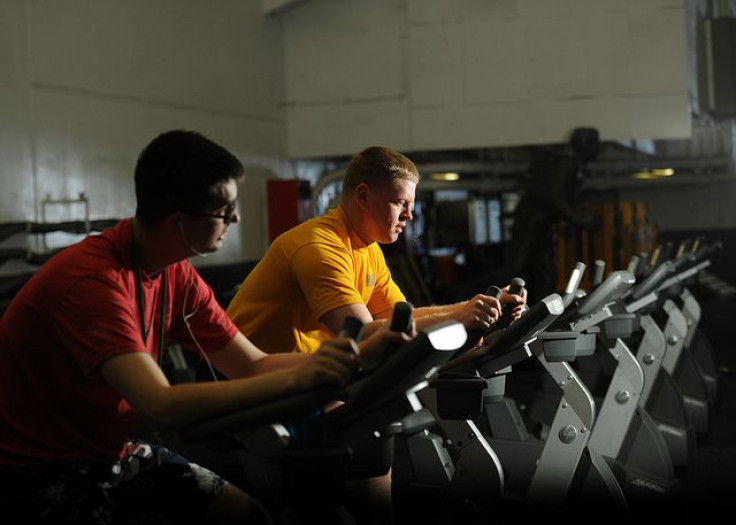 Previous research has supported the idea that exercising could fight off depression, and many doctors suggest that their patients exercise, sometimes in conjunction with taking anti-depressants and psychotherapy. Now an updated meta-analysis of several trials has found that based on more recent trials, exercise provides a "moderate" benefit to alleviating symptoms of depression.
"This review provides some additional evidence that there may be some benefit (to exercise)," Dr. Gillian Mead, lead author of the study, told Reuters.
Dr. Mead and her team of researchers from the University of Edinburgh, Scotland, already knew from a similar review done in 2009 that exercise could have some benefit in helping people with depression but they felt that the research should be kept up-to-date, should there be "new evidence that may lead to changes."
The team looked over 35 trials involving 711 patients who were told to exercise and 642 patients who were given other treatments. They adjusted each trial's measurements of depression, and created a scale to measure improvements. People who showed a small improvement rated arounf a 0.2, while those with moderate improvements rated a 0.5, and those with large improvements rated 0.8. They found that overall improvements rated around a 0.62 among those who were doing exercise.
When the researchers grouped trials up based on method similarities, they found discouraging evidence in two separate analyses of trials. One analysis included eight trials with long-term follow-ups, which resulted in only a 0.3, indicating a small improvement. The other analysis included six trials, which found only 0.18 improvement, MedPage Today reported.
Another two smaller analyses, however, produced encouraging results. One analysis of seven trials that compared psychological therapy to exercise found that there was no statistical difference between those who did one rather than the other. Another analysis of four trials, which compared drug therapy to exercise, ended up with the same results.
"The finding that exercise may be as effective as psychological or pharmacological treatments is an important one, given that both psychological and pharmacological treatments have their cons," Simon Rego, director of psychology training at Montefiore Medical Center in New York City, who wasn't involved in the study, told MedPage Today.
He says that antidepressants could have adverse effects, which cause there to be a gap between the first time they're taken and when they begin to take effect. When it comes to psychotherapy, patients need treatment from a trained psychologist, and some of them might not have the motivation to keep going back "due to the perceived stigma of seeing a therapist."
Major depressive disorder (MDD) is a culmination of a number of symptoms that disrupt a person's sleep, eating, studying, and work habits. Many people who qualify for the disorder are unable to enjoy once pleasurable leisure activities, according to the National Institutes of Health, which says that the disorder is common but serious. About one in 20 Americans ages 12 and older are depressed, and having one episode increases a person's chances of having another by 50 percent. Source: Cooney G, Dwan K, Mead G, et al. Exercise For Depression. The Cochrane Collaboration. 2013.
Published by Medicaldaily.com