Experimental Brain Cancer Vaccine From Agenus Shows Promise In Phase 2 Study: Another Step Forward For Personalized Medicine?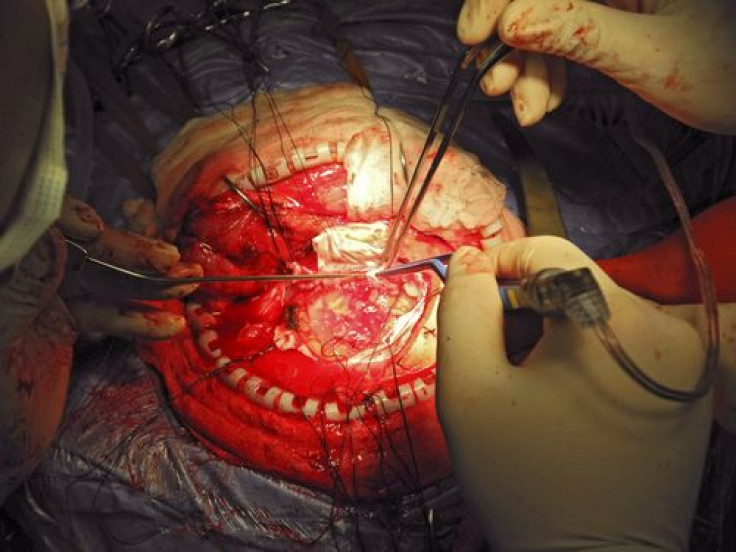 Today Agenus Inc. announced results from a Phase 2 study of its experimental brain cancer vaccine: 90 percent of patients survived six months after surgery. The biotechnology company, which develops immune system-activating treatments for cancers and infectious diseases, also said that 30 percent of patients treated with the vaccine were alive at 12 months, contributing to a median overall survival rate of approximately 11 months. This compares favorably to the expected median survival rate of only three to nine months for patients with recurrent Glioblastoma multiforme (GBM), a deadly form of brain cancer which affects more men than women.
"Glioblastoma tumors are often resistant to standard therapies and the extended survival observed in patients treated with Prophage Series vaccine is very promising," Andrew Parsa, MD, PhD, author of the study and chair of neurological surgery at Northwestern Memorial Hospital, stated in a press release. The company's data on the vaccine, known as Prophage Series G-200, was published in the journal of the Society of Neuro-Oncology.
Personalized Medicine
Prophage Series vaccines are individualized cancer vaccines manufactured using antigens from a patient's own tumor. An antigen is a substance that binds to an antibody, a protein used by the immune system to identify and tag a foreign invader, such as a virus or bacteria. The word itself comes from ANTIbody GENerator; after adhering to the antibody, the antigen propels it into action. Each vaccine, then, is designed to activate the patient's immune system to specifically target and destroy cancer cells bearing the same antigenic "fingerprint."
All of the vaccine candidates in the Prophage Series contain the heat shock protein, gp96. Agenus uses the heat shock protein, gp96, purified from the patients' own tumor tissue, to make a patient-specific vaccine. After a patient undergoes surgery, the tumor is shipped frozen in a specially designed kit to Agenus' Lexington, Massachusetts facility. Each Prophage Series vaccine is produced in about 10 hours, after which it undergoes extensive quality testing which takes about two weeks. After the vaccine is completed, the company ships it to the hospital pharmacy or clinician. Finally, the Prophage Series vaccines are given as a simple intradermal injection to a patient.
The current Phase 2 trial enrolled 41 patients with recurrent high-grade GBM. Patients, whose average age was 55, underwent surgery to remove at least 90 percent of their tumors and then they were treated once a week for four weeks with the vaccine. Then, until the vaccine ran out, they were treated with biweekly injections. No patients reported serious adverse events.
More than 23,000 malignant tumors of the brain or spinal cord will be diagnosed during 2013, according to American Cancer Society estimates, and more than 14,000 people will die from these tumors. In fact, incidence rates of primary malignant brain and central nervous system cancers have increased over the last three decades. GBM has been associated with a particularly poor prognosis. Survival rates at one and five years equal 33.7 percent and 4.5 percent, respectively. The vast majority of patients with GBM experience recurrent disease.
Published by Medicaldaily.com