Experimental Ebola Vaccine To Come This Fall; NIH Turns To Human Testing After Outbreak Kills 700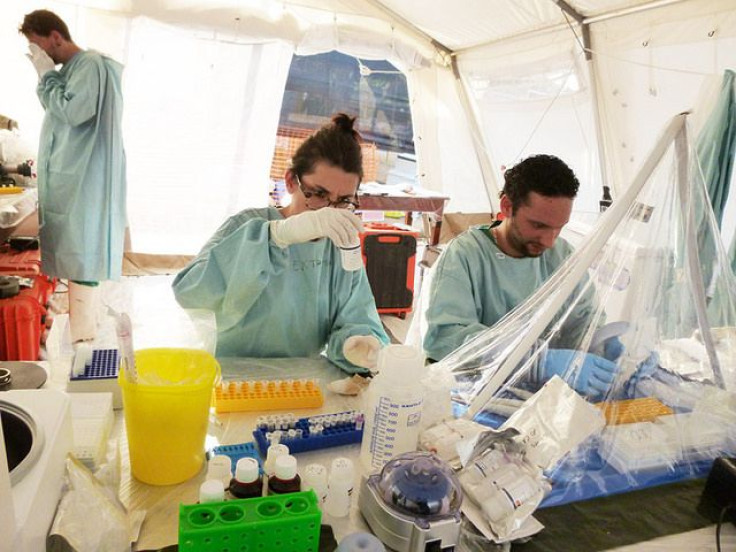 The National Institutes of Health (NIH) is speeding human testing of an experimental Ebola vaccine as the outbreak in Western Africa leaves more than 700 dead.
NIH Director Anthony Fauci told the NY Daily News on Friday the new vaccine has proven "highly effective in preventing infection in [a] monkey model. We are going as fast as you possibly can. If this was business as usual it wouldn't start until the end of the year."
However, business remains anything but usual in Guinea, Liberia, and Sierra Leone — against whom the travel alert has been raised from level-1 to level-3 by the Centers for Disease Control and Prevention (CDC), strongly warning against unnecessary travel to the region. CDC Director Tom Frieden also sent another 50 health personnel to those countries to bolster the international epidemiological investigation.
Phase I clinical testing in humans will begin this fall, with results expected by January, Fauci said.
The urgency of the Ebola outbreak compares to only two other level-3 CDC warnings this century, including the outbreak of severe acute respiratory syndrome in 2003 as well as disease outbreaks after the 2010 earthquake in Haiti.
The World Health Organization says it may take months to stop the present outbreak, which has killed a total of 729 people between March 1 and July 27, when including figures from nearby Nigeria. "It's like fighting a forest fire," Frieden said. "If you leave even one burning ember, the epidemic can start again."
Meanwhile, a second experimental Ebola vaccine under development by the University of Texas Medical Branch in Galveston has won a five-year, $26 million grant for work on three potential virus therapies. The investigator leading that project, a professor of microbiology and immunology, Thomas Geisbert, is known for discovering an airborne strain of Ebola that infects monkeys but not humans.
The FDA is right to approve expedited testing of experimental Ebola therapies, Geisbert told CNN on Friday, given the urgency of this particular outbreak.
"I think it's very different, I mean historically outbreaks have occurred in central Africa and they have been relatively easy to contain," Geisbert said. "Usually, the outbreaks tend to occur in small villages, but it's controled and kind of burns out. What we are seeing in West Africa here is completely different."
This time, viral outbreaks are occurring simultaneously across a large geographic area, making the disease hard for international officials to control.
Published by Medicaldaily.com