Experimental HIV Vaccine Fails, Government Stops Clinical Trials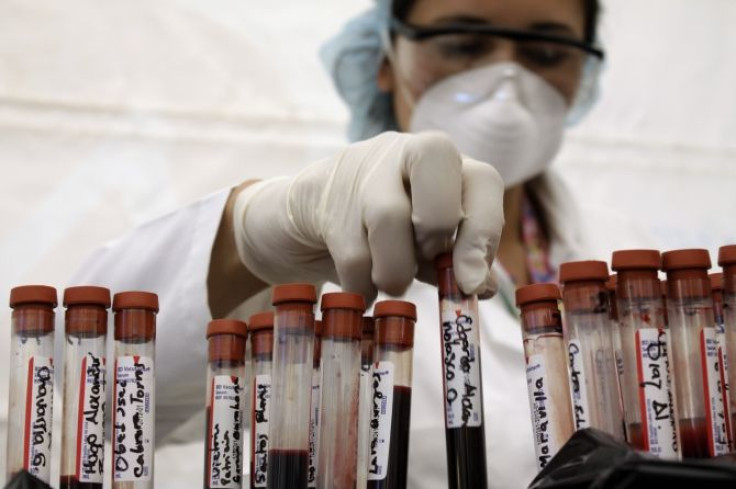 The government has stopped an HIV clinical trial after finding an experimental HIV vaccine did not prevent people from contracting the virus.
In a statement released by the National Institues of Health, NIH, released Thursday, the study, called HVTN 505 clinical trial is to stop effective immediately because the vaccine regimen did not prevent nor cut down the trace of the virus in blood of HIV infected participants given the experimental vaccine.
The study began in 2009 and recruited more than 2,500 participants, all men or transgender individuals who had sex with other men. They came from 19 cities across the United States. Half of the participants specifically were treated with the vaccine while the other half were given placebos.
In an April 22 interim review, the data and safety monitoring board, DSMB, found that more participants given the vaccine contracted HIV than those who were given a placebo.
"Additionally, the DSMB found that the vaccine failed to reduce viral load among volunteers who acquired HIV infection at least 28 weeks after entering the study and who had been followed for at least 20 weeks after diagnosis," NIH said in the statement.
In total, 41 HIV infection cases emerged among the participants regimen the vaccine, while 30 cases occurred in the placebo injections.
"It's not clear why this occurred and further analysis is needed to draw any firm conclusions. Based on the finding, the DSMB recommended closer follow-up of participants beyond their month 24 study visit.
The National Institute of Allergy and Infectious Diseases, who conducted the study, said they're will continue to monitor the health of all the volunteers who participated.
More information on this failed trial could be found here. List of all the cities that participated could also be found here.
Published by Medicaldaily.com