Experimental Skin Patch Can Predict Peanut Allergy In Toddlers And Treat It
Peanut allergies, which are a common concern among young children, can now potentially be predicted and treated.
Scientists have developed a medicinal patch that delivers treatment through the skin and helps children tolerate the allergen, possibly allowing them to safely consume a few peanuts.
Peanut Allergy in Children and the History of Treatment Options
Peanut allergy is a life-threatening condition that can make a child's life significantly challenging. Parents of children with peanut allergies are constantly vigilant about accidental exposure to anything that contains peanuts.
Around 2% of total American children are recorded to have peanut allergies. Their immune system is highly reactive to even a tiny exposure to the allergen, leading to the development of hives, wheezing and eventually needing emergency room visits.
While doctors are yet to find a cure for the condition, a medication known as epinephrine is recommended by the medics as an immediate treatment, according to Cleveland Clinic.
In 2020, the U.S. Food and Drug Administration introduced "oral immunotherapy," which is called Palforzia, as the first-ever attempt to treat the condition. This therapy requires children between the ages of 4 and 17 to consume it daily to maintain protection against peanut allergy.
Now the newly developed skin patch, called Viaskin, offers a novel way of delivering treatment through the skin to produce a better response to the allergen.
After conducting a trial involving toddlers aged 1 to 3 years, scientists observed that nearly two-thirds of the children who were given the actual medicinal patch were able to consume more peanuts safely after one year of treatment.
In comparison, only about one-third of the toddlers who received the placebo patch showed the same level of improvement, ABC 17 reported.
How the Skin Patch Works
Viaskin, which is attributed to France's DBV Technologies, is a skin-based immunotherapy. The patch is a tiny quantity of peanut protein that gets absorbed through the skin and is supposed to be worn daily. The ideal place to wear the patch is between the shoulder blades, where toddlers can't remove them easily.
Its trial involved 362 toddlers from eight countries, 244 of whom were randomly assigned to wear the patch. Viaskin consists of 250 micrograms of peanut protein, which is equivalent to about 1/1000th of one peanut. Around 118 kids wore a placebo patch.
The outcomes of the trial were promising. That is to say, out of the children who used the Viaskin patch, two out of three were able to tolerate peanut protein equivalent to eating three or four peanuts, while only one out of three in the placebo group could do the same. Even the children with more severe allergies were able to tolerate peanut protein equivalent to eating a single peanut, CNN reported.
The researchers also noted "a shift towards less severe food challenge reactions" in the Viaskin group, DBV said in a news release.
All the study participants experienced adversities, the most common being reaction at the application site such as redness, itching and swelling. Around 21 children belonging to the Viaskin group experienced severe reactions.
"I see peanut-allergic patients in my clinical practice daily. I speak with parents who are experiencing increased anxiety and a decreased quality of life due to fear of life-threatening reactions," study author Dr. Matthew Greenhawt of Children's Hospital Colorado said in the news release, calling the findings a "meaningful advancement."
The findings of the trial were published in the New England Journal of Medicine.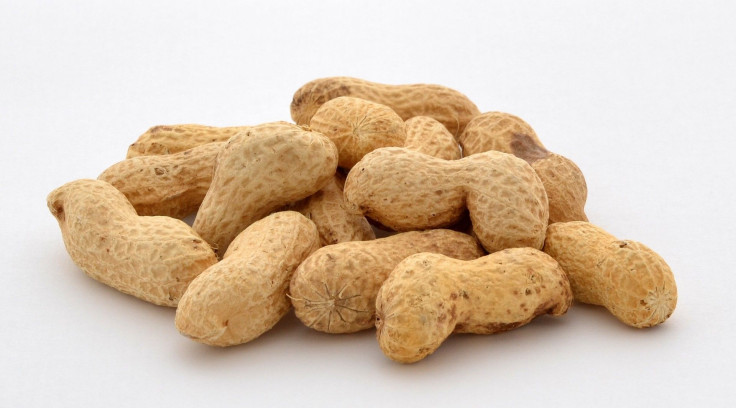 Published by Medicaldaily.com