Experimental Toxic Shock Vaccine Passes Early Clinical Trial With Flying Colors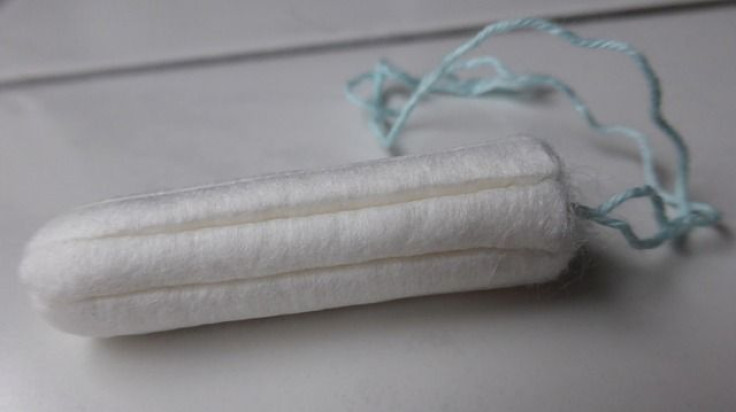 The end may soon be nigh for toxic shock syndrome (TSS), provided an experimental vaccine developed by Austrian pharmaceutical company Biomedizinische Forschungsgesellschaft mbH continues to prove its mettle.
On Friday, researchers from the Medical University of Vienna, Austria, in collaboration with the drugmaker, published their results from a Phase 1 randomized and controlled clinical trial of the vaccine in The Lancet Infectious Diseases. The verdict? The vaccine and its booster shot was as safe to use in healthy test subjects as a placebo shot, with no serious side effects. The researchers also noted that people given the vaccine developed antibodies against TSS, indicating its likely effectiveness.
"This study represents an important step in vaccine development to prevent or treat a potentially lethal disease," the authors wrote.
Toxic Shock
As Medical Daily has explained before, toxic shock syndrome is a peculiar kind of disease.
Ordinarily, our bodies are teaming with the bacteria Staphylococcus aureus. While most strains are perfectly harmless, some can cause disease. Of these disease-causing bugs, a rarer few can spew out superantigen toxins, including the titular Toxic shock syndrome toxin-1 (TSS-1). Under certain conditions, such as when a woman uses a very absorbant tampon for an extended length of time, these specific strains grow out of control and produce tons of TSS-1 that find their way into our bloodstream and cause TSS. The toxins wreak havoc on our immune system, causing high fever, drastic drops in blood pressure, and even organ failure followed by death. TSS can also happen in people with particularly weak immune systems, such as dialysis patients and those recovering from heart operations.
Not all cases of TSS are caused by TSS-1, and men can also develop it, but the toxin is responsible for all tampon-related cases and for over 50 percent of all other cases. According to study author Dr. Bernd Jilma, a researcher at the university's Department of Clinical Pharmacology, half of TSS cases are tampon-related. Likely for these reasons, the current vaccine aims strictly at generating immunity to TSS-1.
Similar in design to the tetanus shot, the final version of the vaccine could provide five years or more of protection, allowing it to be used as a preventive measure for high-risk groups. For the time being, though, the vaccine will need to undergo more clinical trials to find an optimal dose and test it out in a much larger group of volunteers — 46 participants in total were enrolled in the current study, and only 34 receiving the actual vaccine.
"We are well on the way to having a vaccine that prevents this serious disease," said senior author Dr. Martha Eibl, director of Biomedizinische Forschungsgesellschaft, in a statement. "However, it will still take some years before it is in clinical use."
Though TSS has become exceedingly rare since it was first discovered in the 1980s amidst an outbreak of tampon-related cases, the disease is still capable of making the occasional unwelcome comeback. Earlier this March, Michigan saw such a cluster, likely connected to tampon use, that put teenage girl Rylie Whitten on life support. She required multiple heart surgeries before she recovered. According to the National Institutes of Health, toxic shock can be fatal in up to 50 percent of cases.
If Eibl's team is ultimately successful, it would be a well-earned victory — she and other colleagues at Biomedizinische Forschungsgesellschaft mbH have been searching for potential vaccine candidates at least since 2002.
Source: Schwameis M, Roppenser B, Firbas C, et al. Safety, Tolerability, And Immunogenicity Of A Recombinant Toxic Shock Syndrome Toxin (rTSST)-1 Variant Vaccine: A Randomised, Double-blind, Adjuvant-controlled, Dose Escalation First-In-Man Trial. The Lancet Infectious Diseases. 2016.
Published by Medicaldaily.com