Expert: Fifty Shades Of Grey Book May Lead to 2013 Baby Boom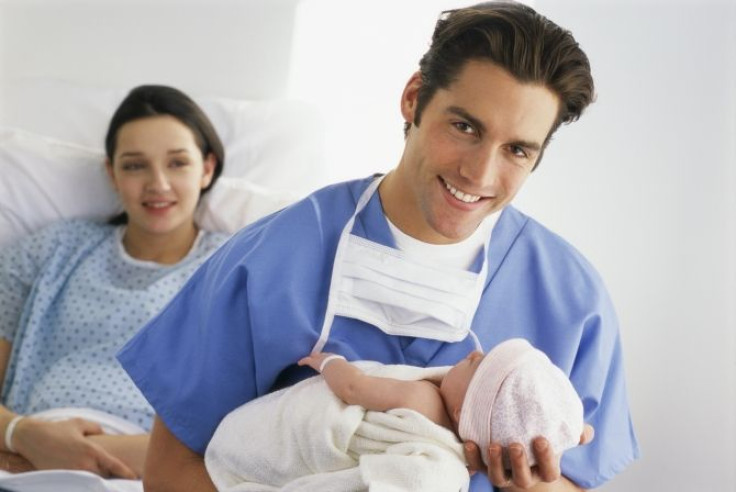 Fans all over the world have credited best-selling Fifty Shades of Grey books with spicing up their sex lives and reviving their deteriorating marriages, and now because of this an expert predicts that we are on the cusp of witnessing a baby boom.
Professor Ellis Cashmore, an expert in Culture at Staffordshire University, predicts that there will be a spike in the number of newborns in the UK next year as a result of the book which has been labeled as "mommy porn," the Daily Mail reported.
The first book in the Fifty Shades trilogy by author EL James has already sold ten million copies worldwide, selling more than Dan Brown's The Da Vinci Code and even JK Rowling's Harry Potter books.
"With the millions of copies it has sold - it makes complete sense to assume that in nine months time we are going see a baby boom," Cashmore said, according to the paper.
"By the very nature of the subject matter I'm sure we can expect to see some couple's revisiting and reigniting ideas that may have lay dormant for some time in the bedroom. It may reawaken passions or just accentuate the passions that already exist within relationships," he said.
Cashmore said that in the past there had been a spike in pregnancies during the World Cups, but he predicts that this time triple X books is what will inspire girls to get into the bedroom.
"It is very sexy book, from what I have read, nothing too over the top graphically - but it has struck a chord by exploring the women's mind in sexual situations, from their point of view," he added. "It is already quite a phenomenon, every woman is talking about it - whether it be in the gym, at work, on the bus or even in the supermarket."
"It's not a difficult equation: more sex equals more pregnancies, which equals more babies," he explained.
To back up Cashmore's theory, expecting moms have been speaking out on parenting websites claiming that they have become pregnant with "Fifty Shades Babies."
"I would like to thank the author of Fifty Shades of Grey for our newest edition," A user 'brownierobinbird' posted on the forum Baby Centre, a UK parenting website, according to the Mail.
"My baby will be a Fifty Shades baby for sure. And I am damn proud of it," another user 'drelvsjay' wrote.
Thomas, 38, from Cardiff, and a father-to-be said he just couldn't seem to satisfy his wife's newfound passion.
"The book turned her into a bit of an animal. Don't get me wrong I enjoyed it at first - but she just couldn't get enough and now we're expecting our third child together," he wrote.
Published by Medicaldaily.com