Explosion Of E-Cigarette Batteries Leads To Severe Injuries, Three Lawsuits In California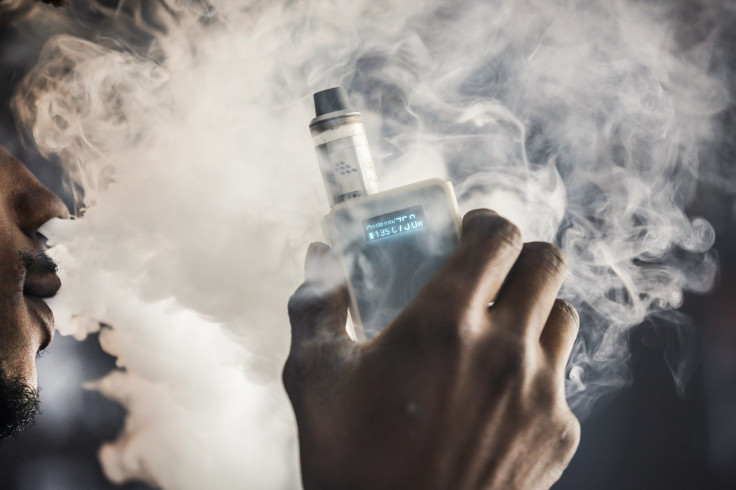 Three men have filed product liability lawsuits against designers and manufacturers, wholesalers, and retailers of electronic cigarettes, the Los Angeles Times reports.
Gregory L. Bentley, their attorney, told the Times in all three instances the batteries of their eCigs exploded, causing severe injuries to each of these three residents of Kern and Orange counties in California. Bentley also explained the men are not only seeking damages but also hoping to raise awareness about the lack of regulation in the American e-cigarette industry, which serves 2.5 million vapers, according to a report issued by the U.S. Fire Administration.
An electronic cigarette is a device that vaporizes a liquid solution made up of propylene glycol, flavoring, and nicotine, according to ECIG, an industry group. The vaporization process is carried out by a heating element, or "atomizer," that is battery-operated. Though it mimics smoking, in fact an eCig does not involve combustion. A user inhales vapor, not smoke, hence the term "vaping." The electronic devices cost anywhere from $30 to over $300, according to the U.S. Fire Administration.
Bentley told the LA Times Gregory Phillips Jr. suffered second-degree burns to his leg when his device's battery exploded in his pocket. Daniel Califf, 35, a former Major League Soccer player, suffered facial fractures along with second degree burns on his neck, ear, and face when his electronic cigarette exploded. In Vicente Garza's case, an ecig exploded near his face, badly burning his mouth and left hand. Garza, 23, had surgery on his tongue after the incident which occurred in October and now his doctors have amputated his left index finger. According to the LA Times, he can still barely eat.
"E-cigarette explosions are becoming all too common as this industry is taking off," Bentley told the LA Times. "Consumers have the right to expect that products have been properly designed, manufactured and tested for safety before they are put into the marketplace."
Various studies, including this one published in 2011, have hailed electronic cigarettes as potentially beneficial for smokers attempting to quit their nicotine habit. However, on its website the Food and Drug Administration warns that these products have not been fully studied, so the potential risks are unknown. The agency also notes it is unclear how much nicotine "or other potentially harmful chemicals are being inhaled during use." Meanwhile, the U.S. Fire Administration cautions the devices may cause fires, especially while charging.
Published by Medicaldaily.com