Exposing Your Infant to Pets Can Decrease Respiratory Illness Symptoms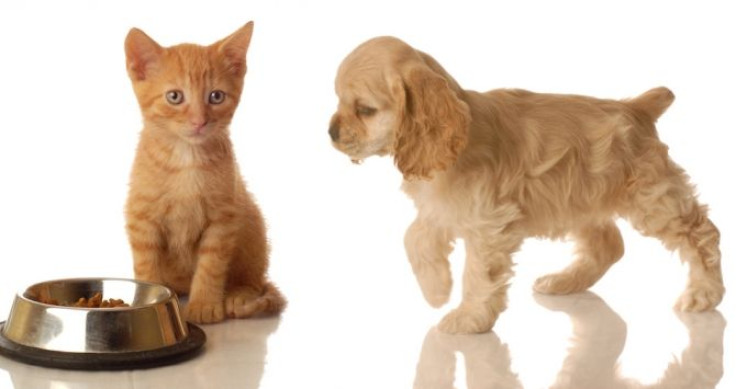 Having pets in the household may be a key component in assisting with the development of a newborn's immune system.
According to a new study conducted in Finland, researchers monitored 397 children between September 2002 and May 2005. Parents were instructed to create diary entries each week to document their child's health during the first year after birth, from nine weeks to 52 weeks.
Through observations, researchers discovered that children who were in homes with cats or dogs experienced less respiratory symptoms such as coughing, wheezing, stuffy and/or runny nose and fever. Infants also experienced less ear infections. Although having a cat and/or dog was better than a pet-free household, it was observed that babies in a dog household were 31 percent healthier compared to a cat household. Nonetheless, it is evident having a pet around may increase the strength of a child's immune system and the child may experience less infections.
Researchers propose the reasoning behind this evidence is that pets that spend time outdoors bring in more dirt into homes, giving babies an opportunity to come in contact with bacteria earlier, which in turn may have assisted their immune system to develop faster.
In a household where cats were present and spent less than six hours a day inside babies were healthy 78.2 percent of the time and in household where a dog spent less than six hours a day in the household, babies were healthy 75.7 percent of the time. Children in a household with no cats were healthy 66.1 percent of the time and in a household with no dogs the child was healthy 64.8 percent of the time.
Scholars also observed babies where dogs were present needed fewer antibiotics compared to those in household with a cat as well as a pet-free household.
According to Dr. Danelle Fisher, vice chair of pediatrics at St. John's Health Center in Santa Monica, who was not involved in the study, prior research usually focused on the effects of pet exposure regarding allergies and not infections and respiratory health.
The study was published in Pediatrics.
Published by Medicaldaily.com