Exposure to Chemicals at Work Can Increase Breast Cancer Risk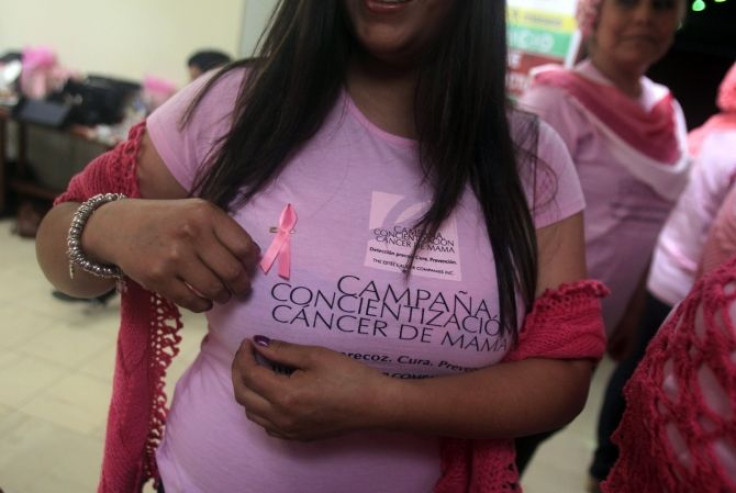 Exposure to "toxic soup" of cancer-causing agents at work can significantly raise a woman's chances of developing breast cancer, says a new study.
Researchers from the University of Stirling, UK, along with researchers from U.S. and Canada have found that working conditions affect a woman's risk of developing breast cancer.
"Breast cancer causality is complex. It is believed to result from a combination of factors including genetic, hormonal and lifestyle influences as well as environmental exposures," said Dr James Brophy from University of Windsor in Ontario.
The study included 1,006 women with breast cancer and 1,146 without the disease. Researchers found that who worked in high risk jobs for 10 years or more had a 42 percent higher risk of breast cancer.
"However, studies have shown that breast cancer incidence rose throughout the developed world during in the second half of the twentieth century as women entered industrial workplaces and many new and untested chemicals were being introduced. Diverse and concentrated exposures to carcinogens and hormone disrupting chemicals in some workplaces can put workers at an increased risk for developing cancer," Dr Brophy said.
Women working in farming, plastics, metalworking, food-tinning sectors, and bars and casinos were at increased risk of breast cancer. Pesticides used in farming, chemicals used in plastic and food tinning sectors contain chemicals that are carcinogenic and can disrupt the biological processes possibly explaining the increased risk, said a news release from University of Stirling. For a woman, being employed in metalworking meant an increase in breast cancer risk by more than 70 percent.
"Many workers face multiple exposures to chemicals, not only from their employment, but from their everyday environment. Many of the women included in the study were exposed to a virtual 'toxic soup' of chemicals. Untangling work and wider factors in the possible causes of breast cancer is an important global issue," said Professor Andrew Watterson, co-author of the study.
In the U.S., about 4 percent to 10 percent of all cancer cases are due to occupational exposure, according to CDC.
"The findings from this occupational study have important implications for the general public. We may be exposed to many of these same cancer-causing and endocrine-disrupting chemicals on a daily basis, albeit likely at much lower levels. The study also points to the need to re-evaluate occupational and environmental exposure standards, keeping in mind that there may be no determinable safe levels to cancer-causing or hormone-disrupting chemicals," said Dr Margaret Keith, researcher, from the University of Windsor in Ontario.
Previous research has shown that women working night-shifts have an increased risk of breast cancer. Occupational exposure to chemicals is associated with increased risk of other types of cancers like lung and bladder cancer as well.
According to World Health Organization, 19% of all cancers are associated with to the environment, including exposure to cancer causing agents at work, resulting in 1.3 million deaths each year.
Published by Medicaldaily.com