Protective Masks Cut Down COVID-19 Incidence by 53 Percent—Here's Where to Buy Them Online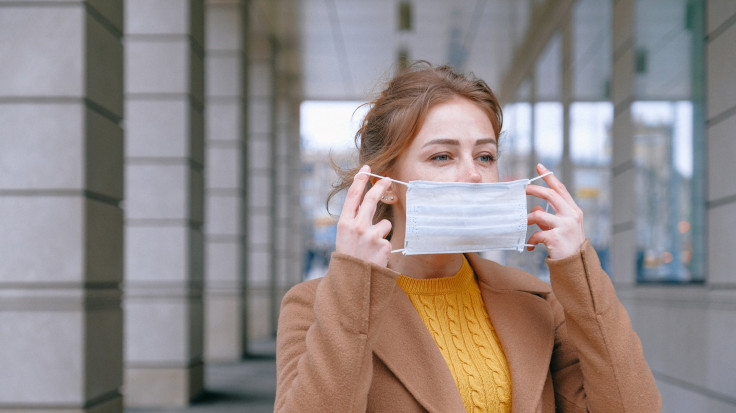 Six studies comprising 389,228 participants and 2,627 COVID-19 infected people revealed that wearing protective masks lowers the risk of COVID-19 incidence by a staggering 53 percent. While fully-vaccinated individuals are at a lower risk of contracting and spreading the deadly virus, the cases of breakeven infections are currently being reviewed across the globe to develop new solutions with higher efficacy rates compared to the vaccines available today.
Many developed nations and populous countries are also devising new mandates and strategies to vaccinate the remotest regions within their borders, but billions are yet to be vaccinated. Until then, being aware of our surroundings, practicing proper hygiene, and wearing masks could help us inch faster towards a pandemic-free world.
Although the importance of masks is evident, it is vital to understand how to identify authentic masks that offer the said protection given the rise in counterfeit manufacturers since the onset of the pandemic. The Department of Homeland Security has actually seized 11 million fake N95 masks in the first quarter of 2021 to prevent them from reaching hospitals, medical workers, and general stores.
How to Verify the Authenticity of Filtering Facepiece Respirators (FFRs)
The most common filtering facepiece respirators are the N95 and KN95 masks that offer up to 95 percent protection from airborne particulates as small as 0.3 microns. While N95 masks are approved and regulated by the Centers for Disease Control and Prevention (CDC) and the National Institute for Occupational Safety and Health (NIOSH) following U.S. standards, KN95 masks are authorized by the Food and Drug Administration (FDA) on emergency use authorization.
Generally, these masks are made of multiple layers of propylene with adjustable straps that offer a snug fit, forming a seal around the face and the nose. Here are some simple guidelines from the Centers for Disease Control and Prevention (CDC) to identify and verify authentic masks:
All NIOSH-approved masks have a unique approval number imprinted on the mask or the packaging. Make sure to verify that code against the NIOSH database first and foremost.
Counterfeit masks often come with forged logos, spelling errors, and altered codes that are put in place to get past compliance.
Beware of buying masks that are sold loose or those with substandard packaging and without instruction manuals.
Since masks have now become a part of our attire, looking for fashionable and colorful masks is only natural. Do take note, however, that glittery masks may contain fabrics like sequins with unapproved modifications. This could hamper their filtering efficiency and render the warranty void.
Where to Buy Authentic Masks That Can be Shipped to Your Doorstep Within 48 Hours
It may become tedious to look for a legit mask supplier online, given the countless brands and resellers operating in the market. We came across an online store called WellBefore that offers a range of personal protective equipment (PPE), including high-quality masks along with essential details such as NIOSH approval, lab test results, and manufacturing details at reasonable prices. You even have the option to avail of discounts on bulk purchases.
WellBefore is one of the few online websites that go a step further to conduct third-party lab tests to verify the authenticity of the masks they showcase on their platform. Their top-sellers include the NIOSH-approved and FDA-cleared RespoKare N95 Surgical Respirator Mask With Antimicrobial/Antiviral Agent with a patented antiviral technology.
The 4-layered N95 mask comes with hydrophilic plastic coating and citric acid on the outer layers and inner layers containing copper and zinc ions. While it provides 95 percent protection, it is also tested to protect against 18 different kinds of flu viruses in specified contact conditions. It only costs $2.99 a piece.
Usually, WellBefore ships PPE purchases within two days from the date of receiving the order. Their popularity and focus on conducting due diligence while maintaining a completely transparent ecosystem for buyers have earned them over 240,000 satisfied consumers and a 4.8 rating based on 12,000 product reviews.
Stock up on authentic N95 and KN95 masks from WellBefore today.
Published by Medicaldaily.com