Facebook Mastectomy Photos: Social Network 'Clarifies' Policy After Viral Backlash, Allows Breast Cancer Survivors to Share [PHOTOS]
Facebook announced today that it will allow post-mastectomy photos to remain on the site, after the SCAR Project, a campaign that does large portraits of breast cancer survivors, teamed with Change.org in recruiting 20,000 people to sign a petition that urged the social network to stop taking down mastectomy photos.
Facebook, however, says that removing post-mastectomy photos was never part of the company's policy. The site aimed to make its policy a lot clearer on a help page entitled "Does Facebook allow post-mastectomy photos?" It reads:
"Yes. We agree that undergoing a mastectomy is a life-changing experience and that sharing photos can help raise awareness about breast cancer and support the men and women facing a diagnosis, undergoing treatment, or living with the scars of cancer. The vast majority of these kinds of photos are compliant with our policies. However, photos with fully exposed breasts, particularly if they're unaffected by surgery, do violate Facebook's Terms. These policies are based on the same standards which apply to television and print media, and that govern sites with a significant number of young people."
Facebook was accused of banning post-mastectomy photos, which sometimes triggered the site's nudity censors. Breast cancer awareness advocates were outraged that their photos, which they say raise awareness and inspire hope, were removed from the site on countless occasions.
Prior to today's clarification, Facebook denied the post-mastectomy photo ban, saying, "On occasion, we may remove a photo showing mastectomy scarring either by mistake, as our teams review millions of pieces of content daily, or because a photo has violated our terms for other reasons. As a reminder, our terms stipulate that we generally do not allow nudity, with some exceptions as laid out above and here, consistent with other platforms that have many young users."
Scorchy Barrington, who began the Change.org petition, has stage IV breast cancer — one of the disease's most advanced forms. In making the petition, Barrington hoped that Facebook would come to understand the magnitude of what the photos were meant to convey. After meeting with Facebook representatives, she told the Daily News that she was still apprehensive about how the company perceived the photos.
"Facebook says these photos violate their policy - essentially putting these images in the same category as pornography," the petition stated. "The Scar Project, Stupid Dumb Breast Cancer and other pages like them do not objectify or sexualize the human anatomy. They document the physical and emotional toll of women and men who have undergone mastectomies. They raise awareness of the disease and reinforce the need for early intervention and research toward a cure."
Today, Barrington praised Facebook's decision to clarify its policy saying, "For some time now, Facebook's policy regarding mastectomy photos was loosely defined. From now on, these powerful visual testaments to the real impact of breast cancer and the resilience of breast cancer survivors will be welcomed on Facebook, as they should be."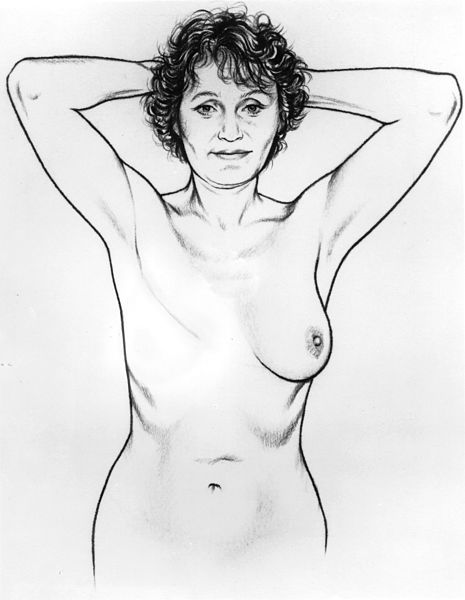 Published by Medicaldaily.com