Factbox: The Trends Behind America's Obesity Epidemic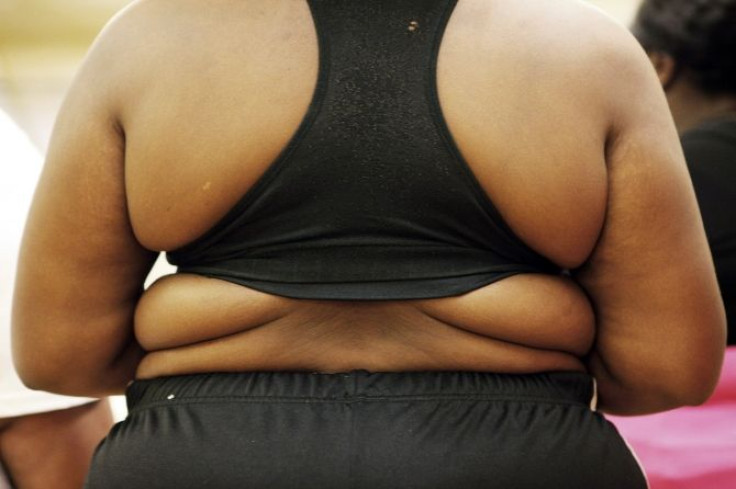 Half of U.S. adults will be obese by 2030 unless Americans change their ways by reducing calorie consumption and increasing physical activity, according to a new report released on Tuesday by the Trust for America's Health and the Robert Wood Johnson Foundation.
Below are some trends underlying the projection:
OBESITY BY STATE
Of the 30 U.S. states with the highest adult-obesity rates, 26 are in the Midwest and South, led by Mississippi (34.9 percent of adults are obese), Louisiana (33.4 percent), and West Virginia (32.4 percent).
The states with the lowest rates of obese adults are Colorado (20.7 percent), and Hawaii (21.8 percent).
CHILDHOOD OBESITY
In 1980, 6.5 percent of U.S. children aged 6 to 11 were obese; by 2008, 19.6 percent were. Over that period, the rate of obesity among teenagers rose to 17 percent from 5 percent.
Eliminating 161 calories per day - or about the number of calories in a 12-ounce, sugar-sweetened soft drink - could reduce childhood obesity to 5 percent by 2020.
CALORIES ON THE RISE
Americans consume an average of 300 more calories a day now than in 1985 and 600 more than in 1970. Added fats contribute 640 calories per day to the average American's diet.
In 1990, the average bagel was 3 inches across; today it is twice that. A typical restaurant cheeseburger is now 8 ounces (227 grams) rather than 4.5 ounces (127 grams).
ZERO PHYSICAL ACTIVITY
In many states, a significant fraction of adults said they had engaged in zero physical activity apart from their jobs in the past month, including Mississippi (36 percent), Tennessee (35.2 percent), and West Virginia (35.1 percent). The states with the lowest rates of adult physical inactivity were Colorado (16.5 percent), Utah (18.9 percent) and California (19.1 percent).
COST BURDEN
The average medical expenses paid by Medicaid for an obese child are $6,730 per year, compared to $2,446 for all Medicaid-covered children. For privately insured children, the figures are $3,743 versus $1,108.
Hospitals surveyed by Novation, a supply contracting company, spent an average of $625,963 in equipment in the past 12 to 18 months to accommodate obese patients, mostly for special beds.
Twenty-nine percent of hospitals surveyed by Novation made renovations to accommodate morbidly obese patients At an average cost of $331,300, such as widening door frames.
@ 2012 Thomson Reuters. All rights reserved.