The Failure Of Viagra For Women: Why Reduced Female Sex Drive Can't Compare To Erectile Dysfunction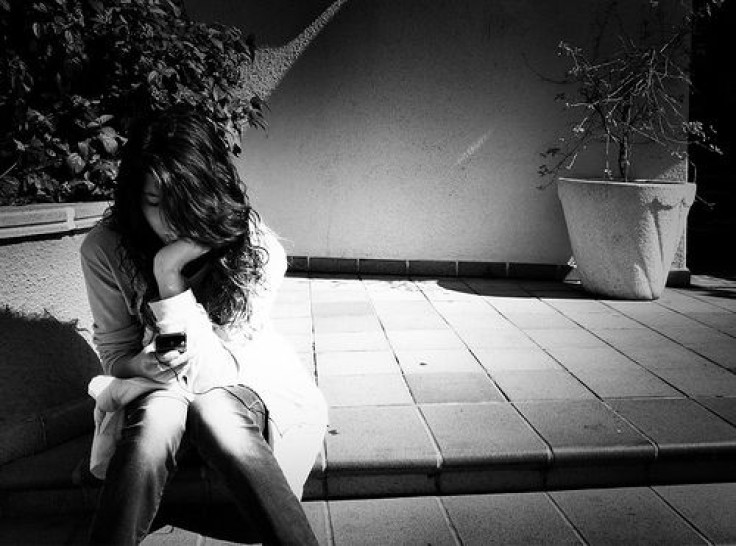 Since its introduction in the late 1990s, Viagra has spurred the creation of some two dozen competitor pills for erectile dysfunction. The problem, unfortunately, is they're all for men, and women who experience hypoactive sexual desire disorder (HSDD) have no reliable method for overcoming it short of psychotherapy or chemical treatments to modulate hormone production. With the recent FDA rejection of the drug flibanserin, researchers find themselves further questioning whether "Viagra for women" has outlasted its usefulness.
Sprout Pharmaceuticals announced Wednesday that its latest rejection from the Food and Drug Administration (FDA) will spur yet another appeal letter for the approval of its female libido drug — despite only three overall acceptances out of last year's 17 total appeals. The drug company is just one of many trying to tap the potentially-lucrative market of drug therapies designed to increase women's sex drive. But the challenges in this breakthrough may be more biological than drug companies give them credit for, as the means by which both sexes become aroused may require varied approaches.
"Erectile dysfunction is a really easy thing to measure," Emory University researcher Kim Wallen, told The Associated Press. But female sex drive has been found to be more psychological than physical, based more on motivation than preparedness. "Motivation is a hard thing to measure and, quite honestly, we don't know enough about what creates sexual motivation to manipulate it."
Admittedly, both men and women struggling with forms of HSDD require at least some component of psychological therapy, notes psychiatrist Dr. Virginia Sadock, who teaches sexuality at New York University's School of Medicine. "A pill just doesn't take care of it. You may take a statin drug to control your cholesterol — great. But you should also exercise and you should also watch your diet."
Sadock's recommendations for a robust treatment of low sex drive haven't stopped manufacturers from pushing the envelope. The latest faces of this movement are two drugs, called Lybrido and Lorexys — the first, a testosterone-boosting pill that, like Viagra, rushes blood to a person's genitals in the hopes of stimulating arousal, and the other, a combination of two anti-depressants that targets the central nervous system, rather than the brain.
"Their philosophy is quite apart from ours, which is that the largest sexual organ in the body is the brain," Nick Sitchon, S1 Pharmaceuticals CEO, said in an interview with New York magazine. "A hormonal approach, like Lybrido, is not only potentially dangerous, with the long-term effects that have yet to be seen, but the benefit is marginal compared to a central nervous system approach."
These criticisms echo many that are lobbed at pills designed to mimic male libido boosters. Viagra affects the arteries. It sends a complex mix of signals that instructs blood to rush to the penis and make it erect. "Viagra for women" is a misnomer because there doesn't exist a physical equivalent to this phenomenon. Thus, researchers have tried plugging more direct targets, such as dopamine and serotonin. Increasing dopamine, for instance, leads to an increase in feelings of appetite in the same way a decrease in serotonin reduces feelings of fullness. The combination of these effects is thought to create sexual desire.
Then there are the myriad stressors that lie waiting, like potholes, to trip up women on their way to healthy sexual desires. What separates HSDD from low sex drive — what makes it a clinical disorder — is this resulting stress. Oftentimes, it functions as a feedback loop: women are stressed because of children, work, cleaning, cooking, and the other countless daily tasks, so they feel overwhelmed. And if the opportunity arises to have sex, the moment can be crushed as each stress collectively crowds out any possible enjoyment. So, women have another thing to worry about. "We're so consumed and so bogged down ... that most women are too tired to mess with it," Amanda Blackie of Nashville, Tenn. and a success story from a recent drug trial, told the AP.
As Sprout Pharmaceuticals waits for a response on its appeal, which is slated to come sometime in next year's first quarter, its executives remain frustrated that their efforts have yet to bear fruit. "We've now got 24 drugs for men for either testosterone replacement or erectile dysfunction," Cindy Whitehead, the company's chief operating officer, explained. "Yet there are zero drugs for the most common form of sexual dysfunction in women."
Published by Medicaldaily.com