Fainting And Near-Fainting Both End The Same: Close Is Good Enough In Terms Of Your Health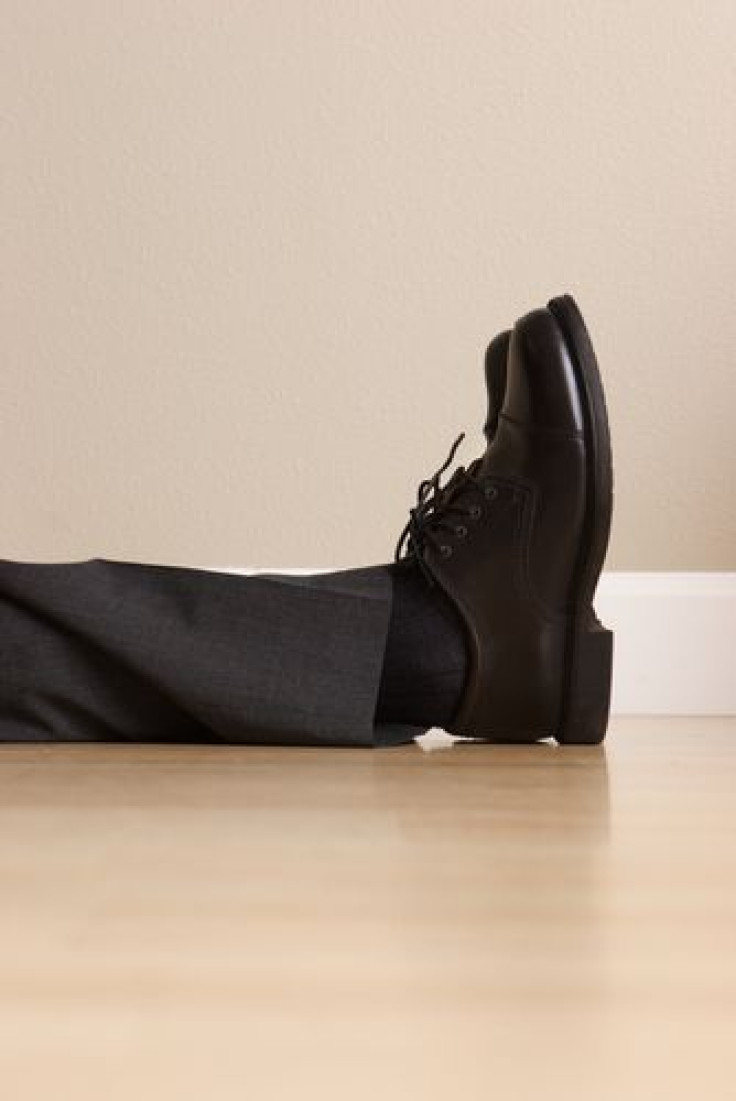 When it comes to typing search terms into Google, a close-enough spelling often leads to the exact same results as the perfect phrase. Now, a new study conducted by hospital researchers found the same may be true of fainting. Up to three percent of patients arrive in emergency rooms because they have either fainted — this sudden loss of consciousness is referred to in hospitals as syncope — or nearly fainted. Yet, both sets of patients — those who have completely passed out and those who just almost did — pretty much came to the same end soon enough. "A serious adverse event occurs within 30 days following the index event in 34% and 27% of patients with syncope and near syncope respectively," wrote the researchers in their published article. Unfortunately, close may be good enough in terms of ill health.
Syncope is temporary loss of consciousness that may be caused by pain, pooling of blood in the legs due to sudden changes in body position, overheating, dehydration, heavy sweating or exhaustion. Sometimes, it is a side effect of medicine. In other cases, fainting results from heart, neurologic, psychiatric, metabolic, and lung disorders. For the study, the researchers collected data from patients who appeared in a German hospital emergency room complaining of a loss of consciousness. They discovered that emergency room consultations for near syncope or syncope were both relatively frequent, totaling approximately three percent of all cases and accounting for 395 patients. Most patients (62 percent or 242 people) had a complete loss of consciousness, while the remainder (38 percent or 153 people) had only a near loss of consciousness. The average age of patients was 70. Overall, more men than women suffered this condition: 55 percent versus 45 percent, though more men approached a complete loss of consciousness without losing it completely. All the patients were in similar health.
What the researchers found interesting is that the overall rate of negative health events, including heart attack and sudden death, during the follow-up period was high — roughly one third of all these patients had some serious consequence later. Yet, the type and frequency of negative follow-up events did not differ between the two groups. Unfortunately, a full two percent of the patients, the researchers observed, whether they were among those who fully lost consciousness or only nearly did so, died within a month. And, comparing their results internationally, they discovered that a similar study conducted in Boston showed comparable adverse event rates.
"For older patients in particular, reflex syncope should be considered a symptom that may potentially indicate a serious disease and therefore requires careful evaluation," wrote the authors. "This is also true for near syncope patients." For this reason, they recommend doctors treat patients, whether or not they have fully fainted (or just almost did), identically… same as Google predicting real meaning from some half-typed phrase.
Source: Greve Y, Geier F, Popp S, et al. The Prevalence and Prognostic Significance of Near Syncope and Syncope: A prospective study of 395 cases in an emergency department (the SPEED Study). Deutsches Ärzteblatt International. 2014.
Published by Medicaldaily.com