Fake Perfumes Containing Urine Could Lead To Adverse Health Side Effects, How To Spot Counterfeit Fragrances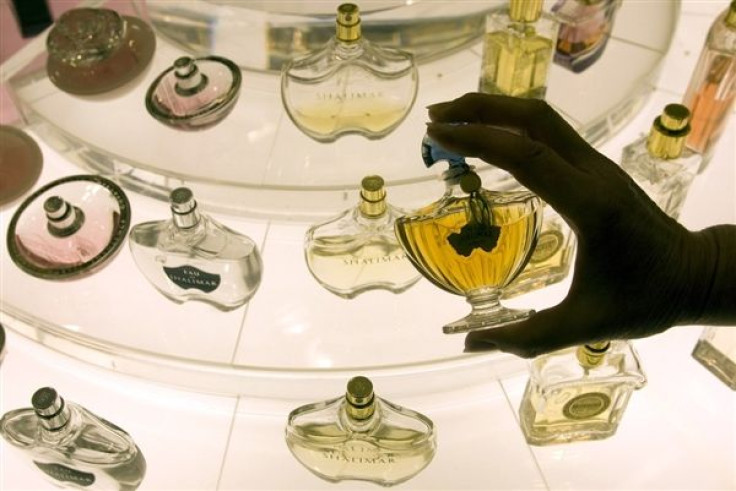 Even if your knockoff perfume smells just like the real thing, wearing it could put you at risk for various health concerns, CBS New York reported. Sold online and on the street corners of bustling cities, the amount of counterfeit fragrances on today's market has surprised health care professionals, and the toxic chemicals they are composed of could turn into a medical nightmare.
While packaging may appear similar, what's inside that glass bottle of cologne may cause serious damage to your skin. In hopes of educating the public about the dangers of fake perfume and cosmetics use, the Federal Bureau of Investigation (FBI) and its partner, the National Intellectual Property Rights Center, have teamed up with close to two dozen foreign and domestic agencies. Individuals or groups trafficking phony fragrances usually use the profits for other illegal activities.
According to a statement released by the FBI, fake cosmetic items, such as phony perfume, lipstick, and mascara, often contain high levels of aluminum and bacteria. These products can also be filled with known carcinogens including arsenic, beryllium, and cadmium. Counterfeit perfumes, in particular, contain Di(2-ethylhexyl) phthalate (DEHP), an Environmental Protection Agency (EPA) classified human carcinogen that is considered one the most lethal toxic chemical for humans.
Among the most alarming discoveries from the FBI's report, fake perfumes and colognes are sometimes made with urine, which in some cases can lead to a serious skin rash. Other adverse health side effects include acne, psoriasis, rashes, and eye infection. Close to 10 percent of all fragrances on today's market have been considered fake.
"What is often in fake fragrances are ingredients like antifreeze, poorly based chemicals — and urine," president of the Authentic Foundation, Valerie Salembier, told CBS New York. "If it's too pale, that means it's heavy alcohol. If it's too dark, it is most likely using faux chemicals."
FBI's Indicators of Counterfeits:
Packaging: The brand name that the phony product is attempting to mimic is generally in a different font and color. The product is also advertised as a "limited edition" when the company, in fact, doesn't label its products as limited edition.
Pricing: Phony or knockoff products are usually priced well below the authentic merchandise to draw the consumer's attention. In addition to the internet, counterfeit perfumes are generally sold in flea markets, street vendors, and mall kiosks.
Consistency: Fluids from a phony bottle of cologne or perfume tend to be different from the authentic. The texture and smell of the product is rarely the same and the color can tell a lot about what you may be putting on your body.
Published by Medicaldaily.com