Falling TVs Are Causing More Neck And Head Injuries In Kids Than Ever Before: How To Secure Your Television The Right Way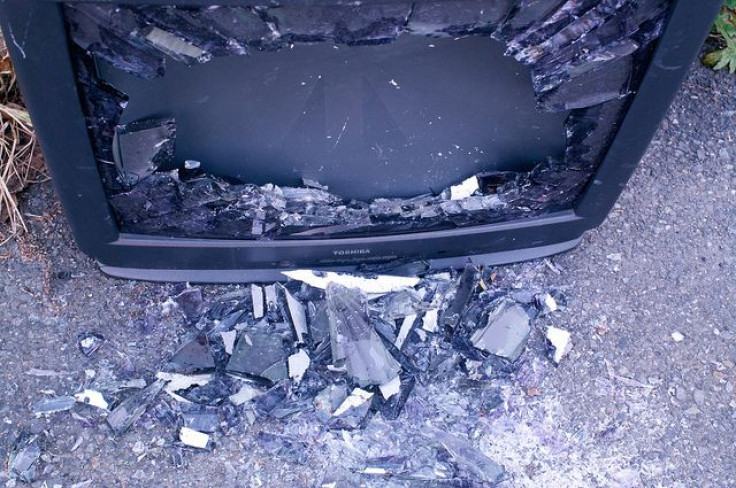 As televisions get slimmer and Americans put more of them into their homes, there is an increased chance that they could tip over and fall. In 2012, 43,000 people were injured by a falling TV, with 59 percent of them being children. In 2013, a new study found that 200,000 children were injured by falling TVs over the past 20 years. Though most of them were non-serious and didn't require a hospital visit, that trend is slowly changing. A recent study found that children are visiting the emergency room every 30 minutes due to toppling televisions, while a different study published in the Journal of Neurosurgery: Pediatrics found that more children are suffering severe head and neck injuries when a TV fell on them.
Over the past decade, the rate of these injuries has increased and is expected to continue moving upward as more TVs are found in homes. The study found that 95 percent of Canadian households own at least one television and that many aren't properly secured to a wall or a sturdy base, which leaves them susceptible to toppling. The heavier the TV, the more potential for damage it can cause, including fractures and intracranial hemorrhages.
"Parents have to be aware that TVs can seriously harm children," said lead author Dr. Michael Cusimano, a neurosurgeon at St. Michael's Hospital in Toronto. "But these injuries are highly predictable and preventable."
Children 1 to 3 years old are the most susceptible to injury, according to Cuismano. They are also more likely to suffer an injury than their older siblings. Since they have less developed motor skills, and are just learning to crawl or walk, they can bump into unstable TV bases or climb a TV stand that wasn't meant to support their weight. Toddlers are normally shorter than TV stands, so the first thing that the falling TV comes into contact with is the toddler's head, which leads to the fractures and intracranial injuries.
The study looked at 29 studies throughout seven countries that analyzed head-and-neck injuries caused by falling TVs. Eighty-four percent of accidents occurred in the home, while three-fourths happened without an adult caregiver present.
"TVs are often placed on unstable bases, placed on high furniture like dressers, which aren't designed for TVs, or not properly secured to the wall," Cusimano said. "Meanwhile, parents are getting busier and busier and don't have as much time to supervise children, so it's not surprising that these injuries are getting reported more often."
The study also looked at how much exposure young children were getting to television. The research found that 2 to 5 year olds spent about 32 hours per week in front of the TV, which increasesd their chances of an injury occurring. "Too many children are sustaining head trauma from an easily preventable TV toppling event," Cusimano said.
To prevent these injuries from happening to your child, follow these tips to ensure that your TV is secure and topple-proof:
Educate your children and other adult caregivers about the dangers of falling TVs
Do not place toys or remotes on top of the TV
Follow the manufacturer's instructions in regards to mounting or securing your TV to a wall
Keep your TV away from the edge of the TV stand
Ensure that your TV is secured properly to its base
Published by Medicaldaily.com