False-Positive Mammogram Screening Can Raise Women's Breast Cancer Risk For Up To 10 Years After The Result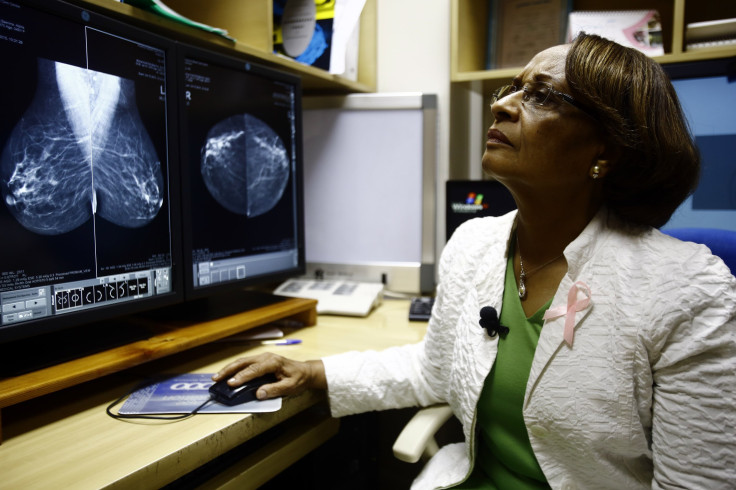 How often women should go for a mammogram is heavily debated; new evidence suggests waiting longer to get screened reduces risk of a false-positive result. These results indicate a woman has cancer, needs to return for additional testing, when in actuality she doesn't have cancer. Time reported about 16 percent of women getting their first mammogram will get a false-positive result, which one study found does no more than make women a little anxious. But what about the years that follow that false result?
That's what Dr. Louise M. Henderson, an assistant professor of radiology at the University of North Carolina's School of Medicine, aimed to learn more about. Using 1994 to 2009 Breast Cancer Surveillance Consortium data, which collects data from several registries across the U.S., researchers analyzed women ages 40 to 74 years for 10 years after their mammogram exam delivered a false-positive result. Women receiving their mammogram were given either a recommendation for additional imaging, false positive with recommendation for biopsy, or true-negative with no cancer within one year following the examination.
Researchers used survival models to "assess the association between a false-positive mammogram result and subsequent breast cancer," adjusting for any other potential risk factors for developing breast cancer.
During follow-up, the results showed 48,735 cancers were diagnosed. And compared with women who received a true-negative exam result, women with a false positive and recommendation for additional imaging had increased cancer risk (39 percent higher risk), as did women with a false positive with a biopsy recommendation (76 percent higher risk).
"Our finding that breast cancer risk remains elevated up to 10 years after the false-positive result suggests that the radiologist observed suspicious findings on mammograms that are a marker of future cancer risk," Henderson said. "Given that the initial result is a false-positive, it is possible that the abnormal pattern, while noncancerous, is a radiographic marker associated with subsequent cancer."
However, Henderson added she doesn't want women to worry or increase anxiety over mammograms and breast health. She explained these results are "modest," telling NPR this "amounts to about one additional cancer in every 100 women who have a false-positive mammogram over a 10-year period." The present findings simply suggest prior false-positive screening may be useful in future risk prediction models.
Also speaking with NPR, chief cancer control officer of the American Cancer Society Dr. Richard Wender said if women have "had a false positive, that is a risk factor."
He concluded: "So it's very important that a woman stay up to date with regular mammography."
Source: Henderson LM et al. Increased Risk of Developing Breast Cancer after a False-Positive Screening Mammogram. Cancer Epidemiology, Biomarkers & Prevention. 2015.
Published by Medicaldaily.com