Family Caregiver Numbers Increase, More Likely To Use The Internet As Their Primary Health Resource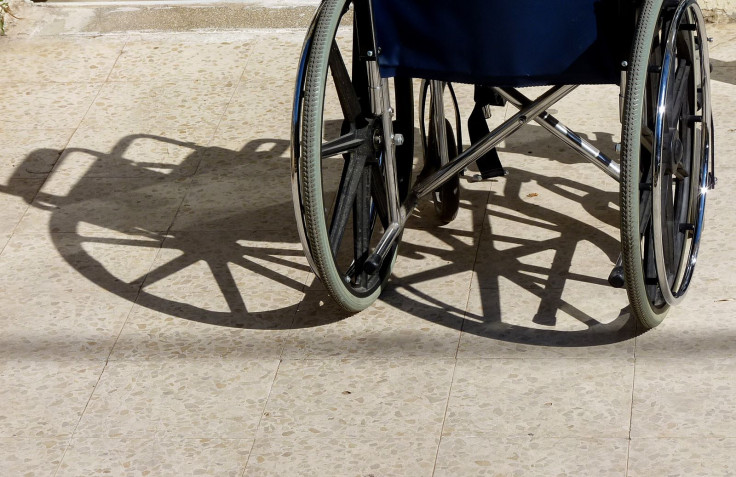 There are now nearly four out of 10 adults in the United States taking care of an adult or child in need of immediate care. The increase of family caregivers willing to take care of their loved ones may be due to the pressure from the aging population and currently unreliable economic climate, according to a study by the Pew Research Center and the California HealthCare Foundation.
Family caregivers are typically family members, friends, or neighbors that assist another individual with the tasks or medical requirements of their daily routine. The position is also unpaid and motivated by familial responsibility or compassion. Formal caregivers, however, are paid healthcare providers who assist with necessities in the home or at a care facility.
"I feel the increase in family caregivers is due to multiple reasons. Cost efficiency, lack of confidence in the healthcare industry and providing care in the person's home," said Steven Chencharik, an associate director at BAYADA Home Health Care.
Besides the growing population of people 65 and older, those with chronic illnesses and complex medical conditions are rising, and caregivers are looking to the Internet for answers, becoming heavily reliant on technology to aid their role.
"The Affordable Care Act now allows every person the access to a primary care doctor as well as preventative screening," Chencharik said. "Every American should take advantage of this opportunity instead of using the quicker, less expensive, 'internet diagnosis.'"
According to the study, which surveyed more than 3,000 U.S. adults nationwide, over 70 percent of caregivers used the Internet as a diagnostic and advice tool to find health information. Eight in 10 caregivers have access to the internet, and of those, 88 percent look online for health information such as treatments, hospital ratings, and end-of-life decisions.
Businesses in the U.S. lose up to an estimated $33.6 billion ($2,110 per employee) every year in productivity from full-time employees turned family caregivers, according to the American Association of Retired Persons (AARP). Costs included replacing employees, absenteeism, workday distractions, supervisory time, and reductions in hours from full- to part-time.
Most of those caregivers are adults caring for a parent, parent-in-law, or spouse, but when a child living with a disability or long-term health issue is in need of care, a small group takes over health care responsibilities. The average family caregiver, who leaves the workforce to care for a parent, loses an average of nearly $304,000 in wages and benefits in his or her lifetime.
According to Susannah Fox, an associate director at the Pew Research Center, increased diagnosis of conditions, such as autism in both children and adults, may explain why numbers have risen for caregiving. Fox also looks to the economic downturn, which has increasingly pressured families into taking care of their own instead of paying someone else for nursing or specialized care.
A responsibility that was noted to be most challenging for caregivers was medication management. About 39 percent of caregivers have managed an individual's medication and 30 percent have helped with personal needs, household chores, managing finances, arranging outside services, or visiting regularly to see how the individual is doing in terms of health.
A majority of caregivers are adults ages 30 to 64, a group traditionally still in the workforce and often in the prime of their career. Caring for a loved one is practiced consistently across most demographic groups, regardless of race or gender. Statistically, the study shows that when compared to people of the same age, education, and socioeconomic statuses, caregivers have a greater likelihood of using the Internet, and, because of the demand of the situation, it's often used to obtain and share health information.
"Who is going to help train this front-line arms of healthcare workers?" Fox said. "The answer is here in our data. They're training themselves."
Published by Medicaldaily.com