Family History Of Suicide: Parent's Suicidal Behavior Could Influence Child's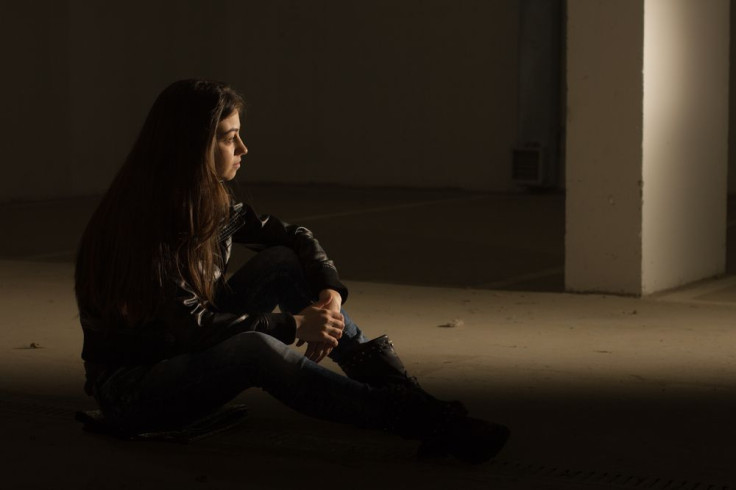 It is well known that a family history of suicide increases a young person's risk for suicidal behavior. However, very little is known about what mechanisms and pathways lead to familial transmission of suicidal behavior. A recent study published in JAMA Psychiatry has found that having a parent who attempted suicide means a child with a mood disorder could be five times more likely to exhibit suicidal behavior.
According to the National Institute of Mental Health, approximately 38,000 people die by suicide each year in the United States. Some of the most common risk factors for suicide include a family history of suicide, a family history of mental disorder or substance abuse, and family violence, including physical or sexual abuse. While tragic, suicide is often preventable, and the best method of prevention is knowing the signs and getting help.
"Impulsive aggression played an important role in increasing the likelihood of an offspring suicide attempt, but it did so by increasing the risk of the subsequent development of a mood disorder, which in turn increased the risk of an attempt," the research team explained. "The transition from impulsive aggression to mood disorder may be particularly salient to understanding recurrent suicidal behavior because this pathway from offspring suicide attempt at baseline to an attempt at follow-up was mediated by offspring impulsive aggression and mood disorder."
The research team, led by Dr. David A. Brent from the University of Pittsburgh Medical Center, recruited 701 children between the ages of 10 and 50, as well as 334 parents suffering from mood disorder, 191 of which had attempted suicide. Both children and parents were followed for a period of 5.6 years. At the beginning of the study, which took place between July 1997 and June 2012, participants underwent a complete psychiatric assessment as well as self-reported questionnaires.
Out of 701 children, 44 admitted to attempting suicide prior to the study and 29 made a suicide attempt during the study's follow-up, 19 of which were first-time suicide attempts. Incidence of depression among children in the study increased from 29.6 percent in the first 1-2 years to 48.2 percent by the end of the study. After accounting for previous suicide attempts and familial transmission of a mood disorder, results indicated that children with a parent who attempted suicide were nearly five times more likely to attempt suicide.
"Parental history of a suicide attempt conveys a nearly five-fold increased odds of suicide attempt in offspring at risk for mood disorder, even after adjusting for the familial transmission of mood disorder," the research team concluded. "Interventions that target mood disorder and impulsive aggression in high-risk offspring may attenuate the familial transmission of suicidal behavior."
Source: Oquendo M, Melhem N, Brent D, et al. Familial Pathways to Early-Onset Suicide AttemptA 5.6-Year Prospective Study. JAMA Psychiatry. 2014.
Published by Medicaldaily.com