Famine Kills 260,000 In Somalia, Half Are Children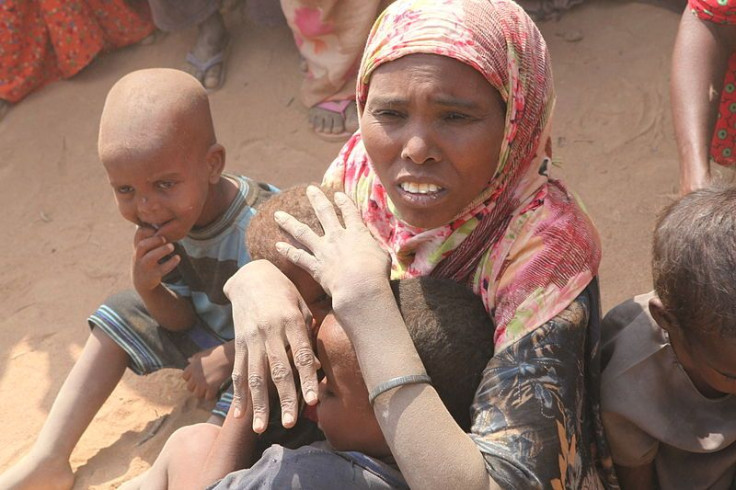 Food aid officials said the 2011 famine in Somalia killed approximately 260,000 people, half of the fatalities were children ages five or younger, The Associated Press reported.
The country was infiltrated with al-Shabaab militants that prohibited food aid groups from delivering in the south-central region and obtaining a more accurate death toll.
The Famine Early Warning Systems Network (FEWSN) conducted the report that's expected to go public on Thursday. The study was funded by USAID and the Food Security and Nutrition Analysis Unit-Somalia.
A previous FEWSN study found that the need for humanitarian aid in Somalia has remarkably declined by 50 percent, with an estimated aid of 1.05 million since August 2012, likely because of better rain seasons that yielded better food for the people and livestock.
The new report's estimation took into account emergency and disaster-related events. The numbers were far from the figures drawn by the Department for International Development (DflD) last year that estimated 50,000 and 100,000 people, with more than half under the age of five, dying in 2011 from the Horn of Africa, which include Somalia, Ethiopia and Kenya.
While the Somalia's health minister declined to comment on the high death toll, UNICEF representatives said the global forces should overhaul the way they respond to a famine crisis. If aid response is too late, it puts thousands of lives in jeopardy.
According to a study by Oxfam and Save the Children, wealthy donors responded too late to the 2011 hunger crisis because of failed humanitarian and development systems.
The aid leaders recommend that governments and global communities review current approaches to resolving a crisis, "not wait for certainty before responding," and "develop a common approach to triggers for early action."
On May 7, the UK and Somali governments will be co-hosting the Somalia Conference 2013 that they hope would redevelop the country's armed forces and political, justice and financial management systems.
Somalia's history of conflict and decline in government arose in the 1980s from a culmination of wars between neighboring states that created more fracturing and tension among clans. It also ensued following the removal of military dictator Mohamed Siad Barre who lost control of his army and the country.
Published by Medicaldaily.com