Fancy Fast Food: Famous Chefs Turn McDonald's Into Fine Dining; 'Kung Pao Chicken' Made From McNuggets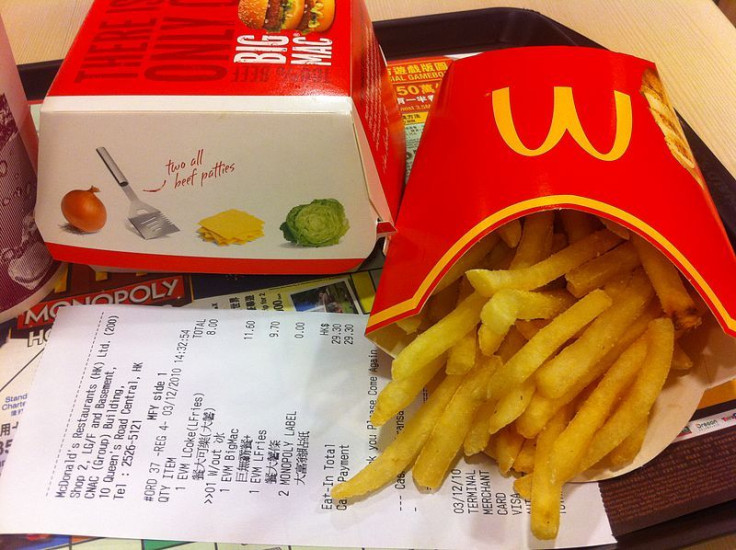 "Gourmet McDonald's" sounds like a joke, right?
In an attempt to fight negative beliefs about McDonald's, the fast food company hosted a chef dinner at Three Sixty restaurant in TriBeca, where famous chefs created gourmet meals using basic McDonald's ingredients.
"I just want people to think differently about our ingredients," McDonald's Executive Chef Dan Coudreaut told the NY Daily News. "People see ingredients like a perfectly round egg on an Egg McMuffin and they think it's not a real egg, but they're fresh cracked eggs every day. I can't change what people believe. Just get to know us a little bit better."
At the event, mojitos mixed with McDonald's Mango Pineapple Smoothie were one of the items tasted. McDonald's Corporate Chef and dietitian Jessica Foust came up with beef topped with blueberry pomegranate sauce, and gnocchi made from French fries.
Chef Dale Talde, who had previously appeared on "Top Chef," created a sweet and sour Chicken McNugget dish topped with iceberg lettuce, rice wine vinegar, and peanuts. Another celebrity cook, Chef James Tahhan of the show Telemundo, used McDonald's barbecue and honey mustard sauces with a chipotle salad, tossed with apples and cucumbers. It was served with a tortilla espanola with garlic aioli.
And Chef Aaron McCargo, Jr., a winner of "The Next Food Network Star," created a chipotle barbecue chicken dish with applewood smoked bacon and cheddar jack cheese, all served over a hash brown.
McDonald's has come under pressure as of late to begin offering healthier options on its menus, and to scale back on aiming high-caloric foods to children. McDonald's announced that its menu would now include fruits and vegetables, and it has added calorie numbers to its food items.
These changes come during a time that McDonald's faces competition from hip health foods options sprouting up, as well as other fast food chains like Subway or Burger King that are adjusting their menus and marketing agendas to target health-conscious individuals.
"Companies like McDonald's play a powerful role in shaping the culture and environment that influences the health-related behaviors of young people," Howell Wechsler, chief executive of the Alliance for a Healtheir Generation, told the New York Times. And former President Clinton agrees: "If we want to curb the catastrophic economic and health implications of obesity around the world, we need more companies to follow McDonald's lead and step up to the plate and make meaningful changes," he said in a news release.
Published by Medicaldaily.com