Fasting Diet May Regenerate Pancreas, Reverse Diabetes Effects, Mouse Study Suggests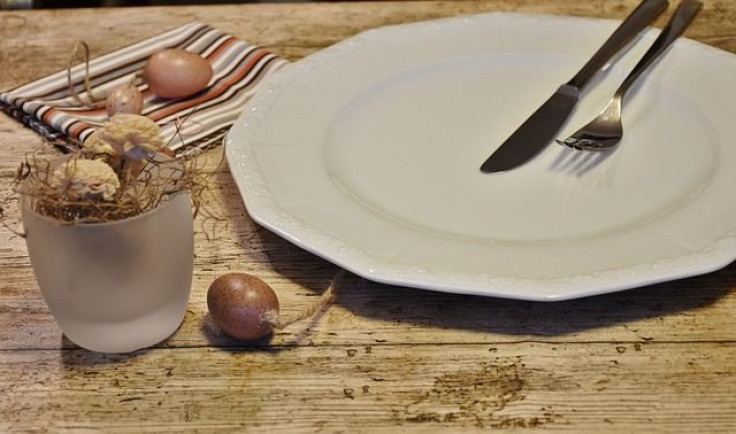 Among its many jobs, the pancreas creates insulin and plays an important role in the onset of diabetes. When an individual has diabetes, their pancreas is no longer able to function efficiently, but a new study has suggested that something as simple as a fasting diet could restore damage to the pancreas and reverse the effects of diabetes. Though the research is confined to animal subjects for now, experts say that the findings are "potentially very exciting."
The study found that mice who were put on a diet that mimicked fasting showed regeneration of a special type of cell in the pancreas called beta cells, The BBC reported. These cells detect sugar in the blood and release the hormone insulin if it gets too high, and their restoration marked the regeneration of the pancreas.
Read: Fasting May Improve Immune System Health During Aging Process
"Our conclusion is that by pushing the mice into an extreme state and then bringing them back - by starving them and then feeding them again - the cells in the pancreas are triggered to use some kind of developmental reprogramming that rebuilds the part of the organ that's no longer functioning," explained study co-author Dr.Valter Longo, The BBC reported.
The diet resembles a vegan diet, and consists of consuming only around 800 to 1,100 calories a day, much of which is in the form of soup and nuts. After five days of this low-calorie diet, patients would then be allowed to eat what they wanted for 25 days, and so the cycle repeats.
While the results are exciting, the team reminds the public that there is still much they do not understand about these findings and urge patients not to try and re-enact the diet without a doctor's supervision.
"It boils down to ...not try this at home, this is so much more sophisticated than people realise," explained Longo.
Fasting is not just limited to individuals with diabetes, and research suggests that eating less has a wide variety of health benefits. For example, according to a study released last December, when flies were deprived of nutrients their brains slowed down. This gives them time to rest and recharge.
"Perhaps it's a good thing that when nutrients are unavailable, an organism reduces neurotransmitter release and thus saves a good proportion of its overall energy expenditure," explained study co-author Pejmun Haghighi in a statement.
In addition, fasting may also improve the immune system, something that could be especially helpful for patients going through cancer treatment. According to a 2014 study, in which Longo was also involved, although initial starvation actually causes the body's white blood cell count to drop, once feeding resumes, the count rises to even greater numbers than before.
Source: Cheng CW, Villani V, Buono R, et al. Fasting-Mimicking Diet Promotes Ngn3-Driven β-Cell Regeneration to Reverse Diabetes. Cell. 2017
See Also:
Food Deprivation Is Good For Your Brain, But How Can You Survive Hunger Pangs?
Fasting And Cheat Days Provide Health Benefits, May Reverse Obesity And Type 2 Diabetes
Published by Medicaldaily.com