Father of 12-Year-Old Boy Who Died Of Sepsis Calls For Congressional Mandate Of 'Rory's Regulations'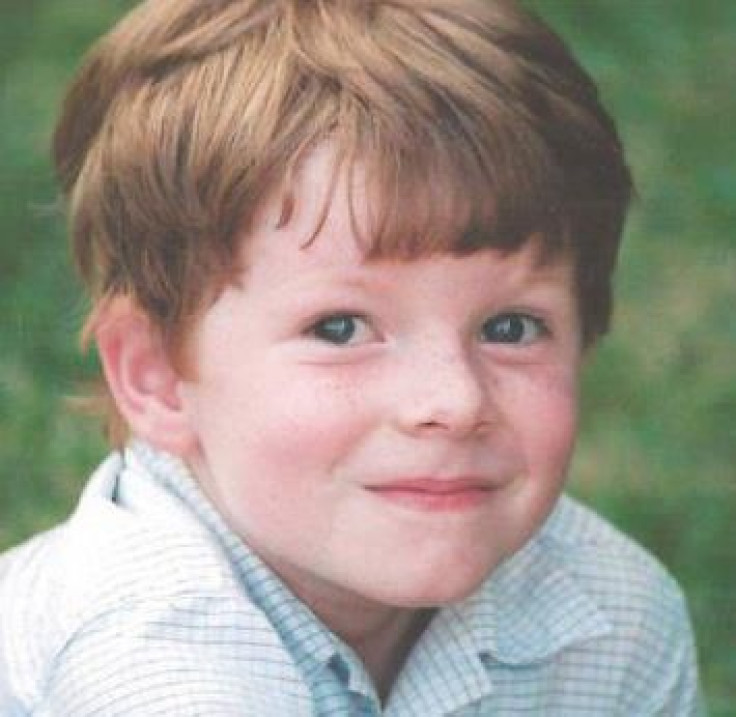 In an effort to prevent other families from enduring their pain, the parents of a 12-year-old boy who died last year from an undiagnosed infection testified on Tuesday before the Senate Health, Education, Labor and Pensions Committee. During gym class on Wednesday, April 1, 2012, Rory Staunton fell, scraped his elbow, and days later lost his life. "It was the day that no parent ever wants to go through," his father Ciaran Staunton stated in his testimony.
A Series of 'Institutional Failures'
Staunton's testimony recounted the series of institutional failures his family endured, beginning with the gym teacher's initial response to the boy's injury; he covered Rory's wound without washing it and also failed to send the boy to the nurse's office. After school, Rory returned home, did his homework, ate pizza, and went to bed. In the early hours of the next morning, his parents, Ciaran and Orlaith Staunton, awoke to hear Rory vomiting, and screaming in pain, "my leg, my leg." After reporting to the family pediatrician that Rory's temperature had reached 104 degrees, Rory's parents gave him over-the-counter medications as instructed. When these failed to work, they insisted on bringing him into the office.
Although the pediatrician noted high blood pressure, rapid pulse and breathing, and mottled and blanched skin — all potential signs of sepsis — she diagnosed gastric flu and referred him to the emergency room. In the ER, Rory was treated for flu with IV fluids. Meanwhile, tests showed an elevated white blood cell count, which could have been caused by a serious bacterial infection. Just 12 minutes before he was discharged, hospital staff took his vital sign; then, they discharged Rory with a diagnosis of flu.
The following day his temperature remained high and his leg continued to hurt, but his pediatrician insisted on the original flu diagnosis. Rory had diarrhea, and that evening his skin turned blue-black and yellow. When his parents returned him to the hospital, "all hell broke loose. Despite the best efforts of the wonderful staff in the ICU our son Rory died at 6:29 pm on that Sunday evening, April 1, 2012. He was in severe septic shock with multiple organ failure," his father stated before the committee.
What is Sepsis?
Sepsis kills more Americans than AIDS and more American children than pediatric cancer. Sepsis, a complication of an infection, occurs when chemicals released into the bloodstream to fight the infection (of the skin, lungs, abdomen or urinary tract) trigger inflammation throughout the body. In turn, this may trigger reactions that damage organ systems, causing them to fail. What may be most serious about sepsis is that it can be swift moving, becoming life-threatening very quickly. Early aggressive treatment with antibiotics and large amounts of intravenous fluid increases the chance of survival. The earliest symptoms of sepsis include high or low temperature (above 101.3 or below 95); rapid heart rate (more than 90 beats a minute); rapid respiration (more than 20 breaths a minute); and infection.
In his testimony, Staunton requested that Congress institute a federal program of education on the early detection of sepsis in all fifty states. "We are also calling on Congress to create a comprehensive educational resource so that doctors, nurses and, yes, parents and patients can include sepsis as a possible diagnosis when a patient shows up in an emergency room with similar symptoms to Rory."
Rory"s Regulations
On January 29, 2013, Governor Cuomo announced an initiative that would require all New York state hospitals to adopt best practices for the early identification and treatment of sepsis. Known as "Rory's Regulations," the initiative includes requirements that hospitals communicate critical test results in plain language to parents before a child is discharged from the hospital. The regulations also oblige hospitals to post a Parents' Bill of Rights. Before the congressional committee, Staunton requested that national regulations be enacted similar to New York's guidelines.
Published by Medicaldaily.com