Faulty PIP Breast Implants Don't Pose Serious Health Risk, but Are Twice As Likely to Rupture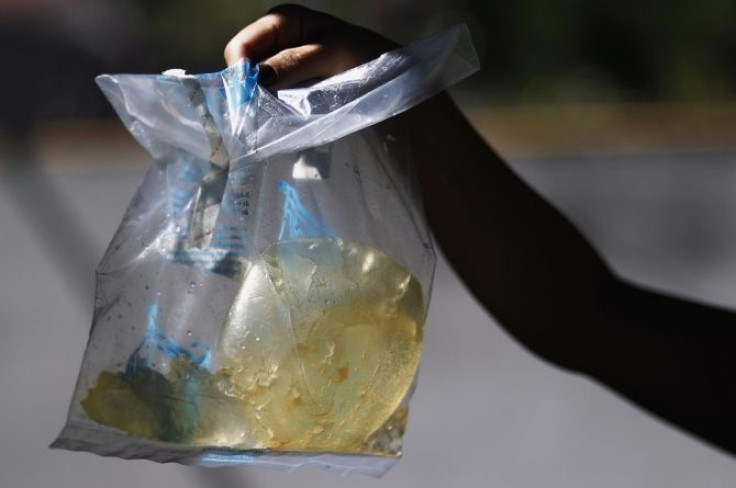 Faulty PIP breast implants do not cause any long-term health problems to women even if they rupture, according to British medical experts.
An analysis from the NHS Medical Directors expert group found that although the implants, made by the now-defunct French company Poly Implant Prothese, can cause irritation, there was no evidence that the silicone inside was toxic or carcinogenic and do not pose a long-term health risk to women.
"Repeated tests on different batches of PiP implants have been carried out in the UK, France and Australia according to international standards. Those tests have shown that the implants are not toxic and therefore we do not believe they are a threat to the long-term health of women who have PiP implants," Sir Bruce Keogh, the NHS Medical Director, said in a statement released on Monday.
However, the implants, which were pulled from the market last year in several counties in fears that the implants can rupture and leak silicone in the body, remain twice as likely as other forms of implants to rupture.
An estimated 47,000 British women and an estimated 300,000 women in 65 countries are believed to have been given the PIP implants.
The implants are not approved for use in the United States.
The French government found that the PIP implants had a rupture rate of five percent, but an independent group of experts led by Professor Keogh revealed today that the implants had between six to 12 percent chance of rupturing after five years and up to 30 percent after 10 years.
Keogh and his team also found that PIP implants have a higher concentration of certain compounds called siloxanes, a compound that is chemically similar to silicone but of a lower molecular weight and found in many consumer products, including hair and skin care products, antiperspirants and deodorant.
Researchers noted that the chemical did not pose a serious health risk, and if a PIP implant does rupture, it has been found to cause only local reactions in a small proportion of women, which can lead to symptoms like tenderness or swollen lymph glands.
"This has been an incredibly worrying time for women. We have been determined to look thoroughly at all available evidence so we are able to give them the best clinical advice possible," Professor Keogh said in a statement.
"We have however found that these implants are substandard, when compared to other implants and that they are more likely to rupture," he said.
"We would therefore advise that women who have symptoms of a rupture – for example tenderness, soreness or lumpiness – should speak to their surgeon or GP. I would ask all GPs to refer any patient who has concerns about their PiP implants to a specialist."
So far about 7,098 women who had their PIP implants put in privately have been referred to a specialist on the NHS, 4,349 have had scans, and 490 women have decided to have their implants removed on the NHS.
Published by Medicaldaily.com