FBI Investigates Shots Fired at White House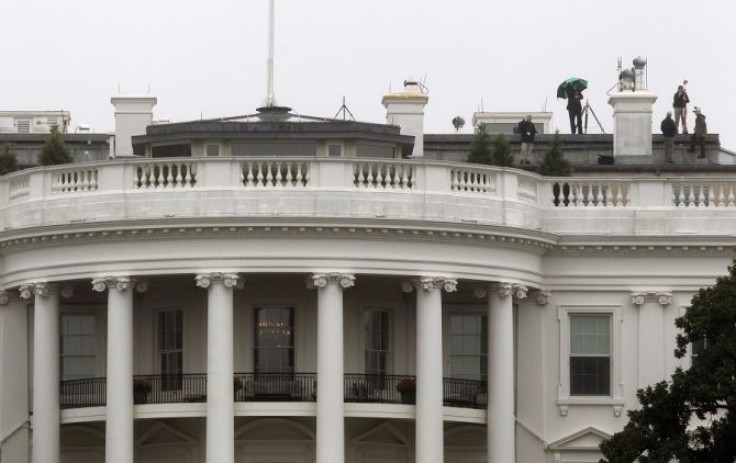 The U.S. Secret Service, which is looking for the man suspected of opening fire on the White House on Friday, has brought in the FBI to further investigate as the prime suspect is still on the loose.
The 21-year-old suspect, Oscar Ramiro Ortega, who has criminal records in Idaho, Utah, and Texas, is suspected of shooting at the White House with an AK-47 assault rifle and smashing a White House window.
Law enforcement officials found the bullet that hit a window at the White House but was stopped by a layer of "ballistic glass" behind it, the Secret Service said Wednesday. Another round was found outside the White House.
The Secret Service said that "an assessment of the exterior of the White House is ongoing."
As reported by Fox News the FBI joined the investigation on Tuesday at the request of the Secret Service and U.S. Park Police.
Park police had an arrest warrant out for the allegedly mentally ill 21-year-old Ortega. They discovered an AK-47 style rifle in an abandoned car that was traced to Ortega Friday night after Secret Service officials heard shots.
At the time of the incident President Barrack Obama and First Lady Michelle Obama were in California on their way to the APEC Summit in Hawaii.
Fox News reported that Sgt. David Schlosser, a U.S. Park Police spokesman, said on Sunday that officers obtained an arrest warrant for Ortega on a felony charge of carrying a dangerous weapon, in connection with the incident.
The Secret Service describes him as a 21-year old, Hispanic male, 5'11", 160 pounds, with a medium build, brown eyes and black hair. The Daily Mail reported that he has a number of tattoos on his chest and back including hands clasped in prayer and rosary beads and the word 'Israel' on the left side of his neck.
According to U.S. Park Police before the shooting Ortega had been staying at an abandoned nearby house and had been spending time with Occupy D.C. protestors.
As reported in the Daily Mail, U.S. Parks Police claimed that he had a "direction of interest" towards the President or the Whitehouse.
With Ortega's alleged condition, officials say that he is unpredictable and they are extremely worried over what he might do next.
Published by Medicaldaily.com