FDA Approves Drug Myalept As First Treatment For Lipodystrophy, Rare Disease Associated With Fat Tissue Loss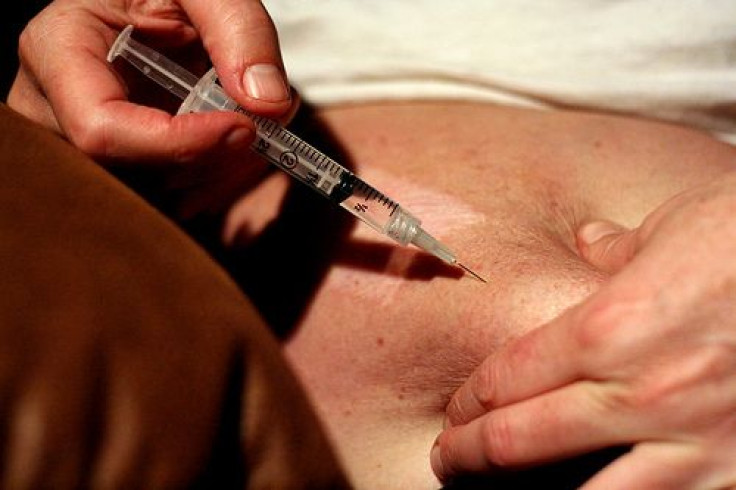 The Food and Drug Administration (FDA) approved the drug Myalept (metreleptin for injection) Thursday as a means to treat the orphan disease known as lipodystrophy, in both its congenital and acquired forms.
A disease affecting the body's metabolic processes, lipodystrophy is characterized by a shortage of fat tissue. People with the condition experience either a deficiency of adipose tissue from birth or a gradual degeneration over time. This minimization of fat tissue can result in severe insulin resistance at a young age, leading to diabetes, or dangerously high levels of triglycerides in the blood (hypertriglyceridemia) that can lead to inflammation of the pancreas.
"Myalept is the first approved therapy indicated for treating the complications associated with congenital or acquired generalized lipodystrophy," said Dr. Mary Parks, deputy director of the FDA's Office of Drug Evaluation II, in an agency release, "and provides a needed treatment option for patients with this orphan disease."
Previously, patients with the disease have had to receive growth hormone injections in the form of another FDA-approved drug, known as Egrifta. The new drug relies on an alternate source of fat production, namely, as an analog to the hormone leptin. Leptin is responsible for many things in the body, most popularly as the fullness hormone. It also regulates other hormones, including insulin. People with lipodystrophy don't have much fat tissue, which contributes to the development of more serious diseases.
Researchers conducted a one-arm, open-label trial (in which both patients and drug administrators know about the treatment being given) to 48 people with the condition who also suffered from either diabetes, hypertriglyceridemia, and/or elevated levels of fasting insulin. The trial showed reductions in HbA1c (a measure of blood sugar control), fasting glucose, and triglycerides.
Among the concerns expressed by the FDA are antibodies that become resistant to the drug and neutralize the leptin or Myalept activity. Patients have reported cases of T-cell lymphoma, in both treated and untreated cases, "so healthcare professionals should carefully consider the benefits and risks of treatment with Myalept in patients with significant hematologic abnormalities and/or acquired generalized lipodystrophy," the agency said.
Myalept was approved under the condition that prescribers must be certified with the program by enrolling in and completing training. The drug comes with a Medication Guide and instructions for the patient to read before taking the medication. The only side effects reported were abdominal pain, low blood sugar (hypoglycemia), headache, and decreased weight.
Published by Medicaldaily.com