FDA Approves iGrow, A Low-Level Laser Therapy Device That Stimulates Hair Growth In Men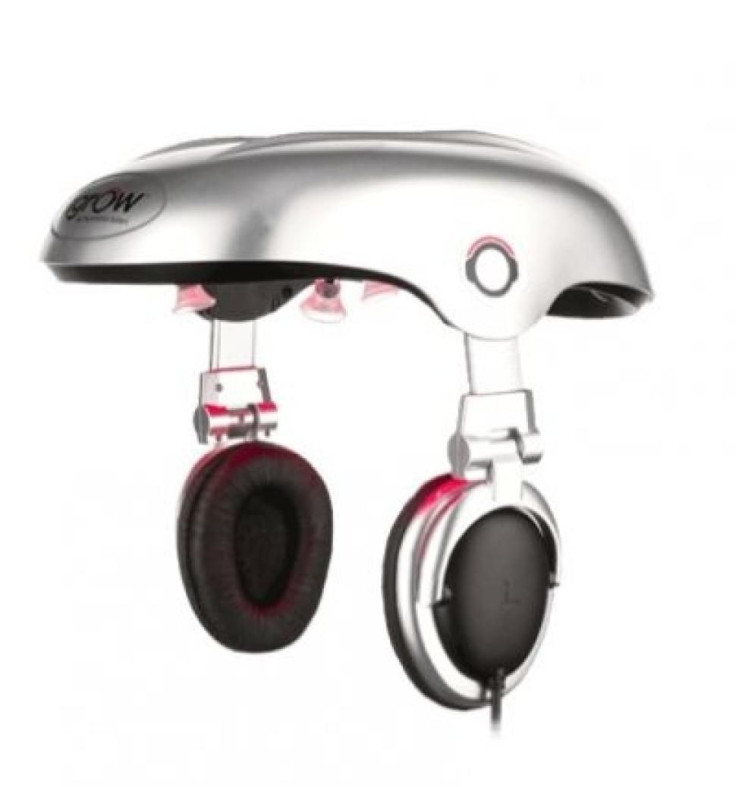 According to the American Academy of Dermatology, 50 million men are affected by hereditary hair loss. Thinning hair and receding hair lines can be improved with topical treatments and hair transplants. Or, it can be improved with a newly-approved device called iGrow.
The iGrow Hair Growth System, priced at $695, is a machine that uses low-level light therapy (looks like a red light) to stimulate hair growth in men — and the Food and Drug administration has officially given it the green light. "iGrow's proprietary Low-Level Light Therapy (LLLT) technology utilizes a highly effective combination of red laser and LED light diodes to effectively stimulate and energize cellular activity causing an uptake in the natural function of the hair follicle," their website reported. "This proven four to six month process reverses hair thinning and loss, and effectively grows new healthy hair that is thicker, fuller, and more vibrant."
However, a man's hair loss patterns has to fall between the categories IIa and V on the Hamilton-Norwood hair loss scale in order for the machine to be effective. Otherwise, the device fits most head sizes, can be adjusted, and is much more affordable than a transplant. There's also "a headphone-based platform that allows a quality connection to most music and audio, TV or entertainment source devices, including Playstation and Xbox." Though that's the least it can do when you consider the price of the device.
Of course, if men don't see results within six months, they're guaranteed their money back.
Published by Medicaldaily.com